If you have an Amazon Echo device, you can take advantage of the 25,000 skillsets possed by Alexa — the digital assistant that brings these devices to life. Akin to smartphone apps, an Alexa skill adds new features to the digital assistant.
The capabilities Alexa has are way more than any other assistants out there. But to create Alexa skills, a technical background was required. With the launch of Alexa Blueprints, that about change. Now, anyone can create custom Alexa skills even if they don't know how to code.
As the name suggests, Alexa Blueprints are basic stuff required to create an Alexa skill; you can make changes as per your needs. For instance, you can add personalized question and answers for Alexa. It's quite similar to website building tools nowadays. All you have to do is fill in the information in a form, and you're good to go.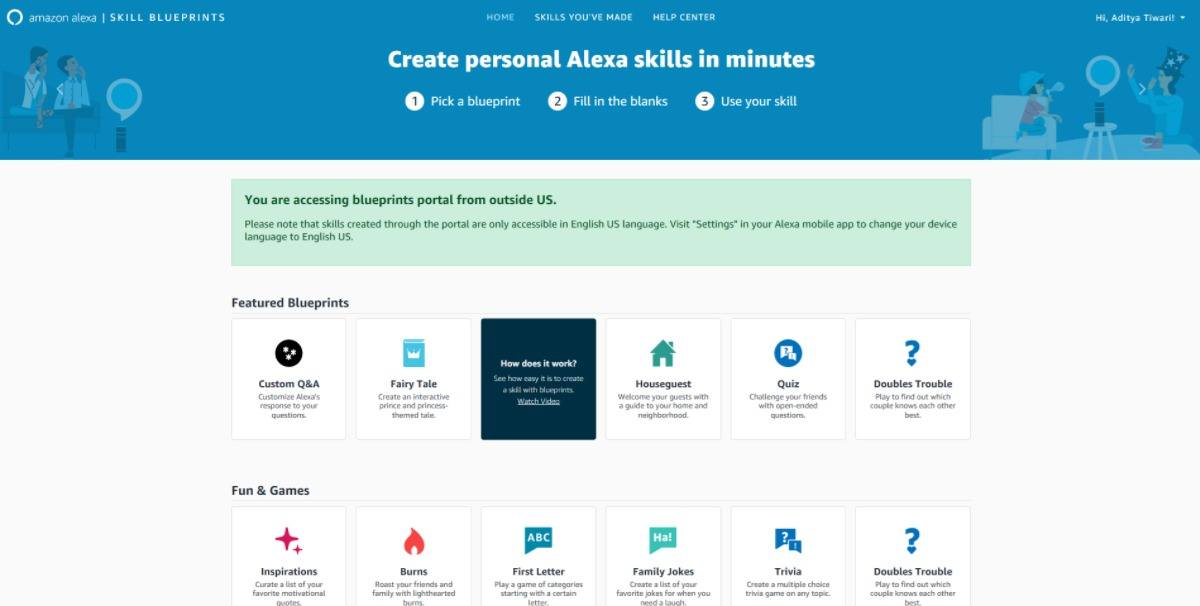 The Alexa Blueprint website lets you create quizzes, joke lists, home tour guides, birthday trivia, stories,  etc. Once you are on a blueprint's page, you can hear a sample and read instructions on how to create and use the Alexa skill. Click on "Make Your Own" start building your Alexa Skill.