Apple's Unleashed event showcased Apple's latest MacBook Pros, and many more audio products for the consumers. One of them being its highest-selling product, the next-in-line AirPods. The company launched the AirPods 3 that mostly features a new audio driver with some flashy features.
An upgrade to the current AirPods 2 was long overdue. Apple's AirPods have successfully established its reign over the audio industry with its unique design. AirPods 3 brings a much-awaited update to Apple's best-selling pair of earphones.
AirPods 3: Specifications and more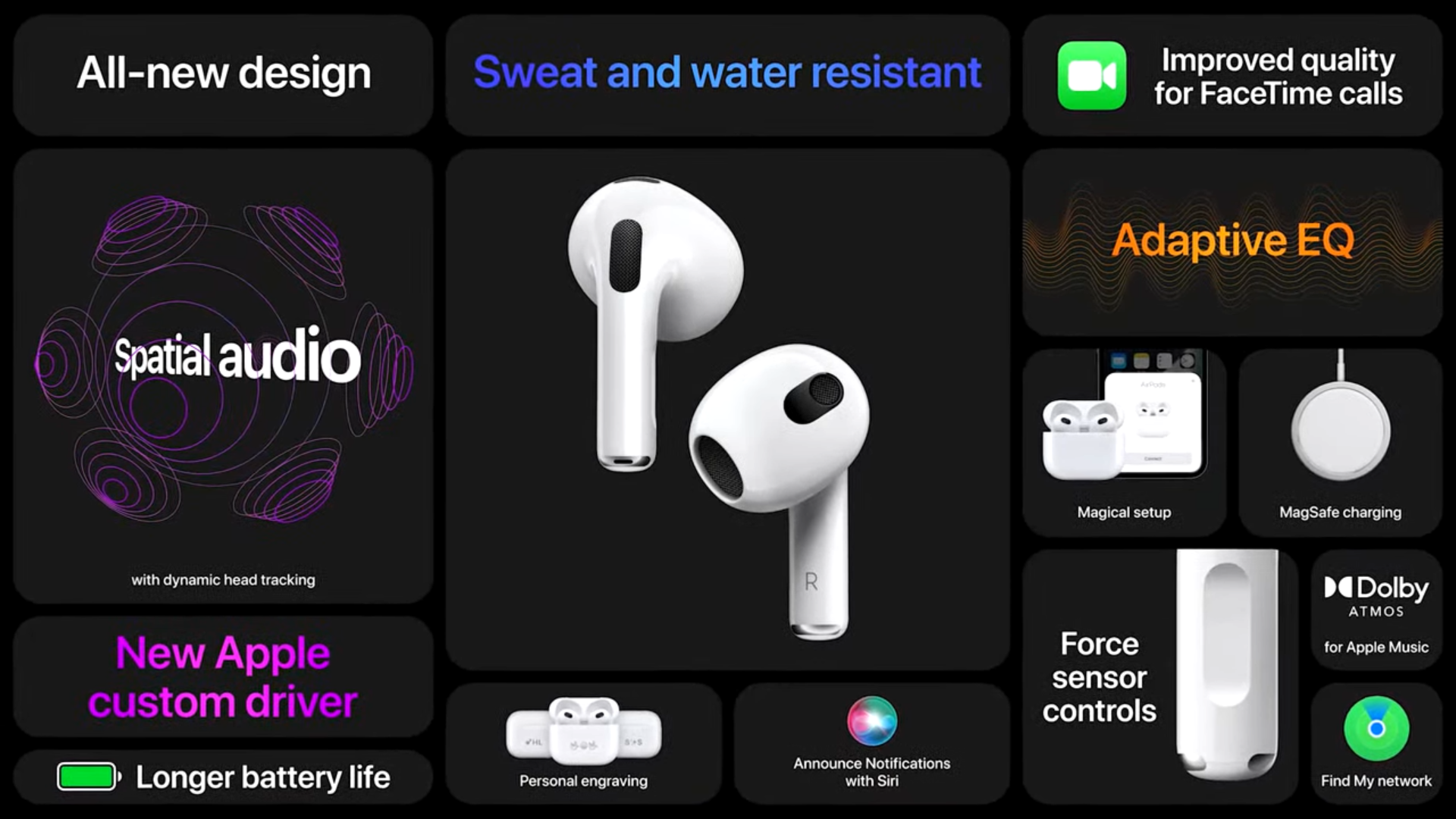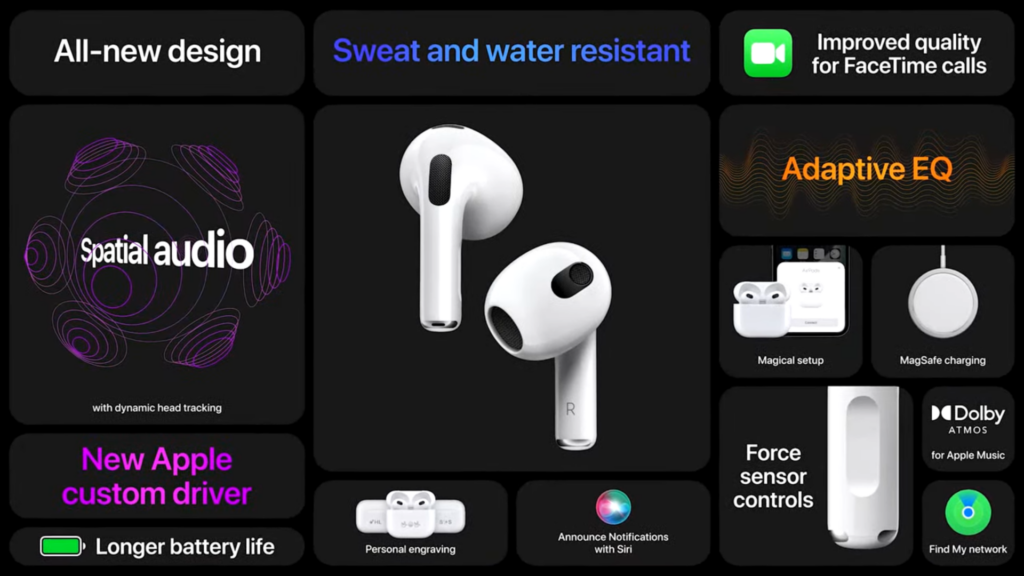 We've been getting several leaks regarding all the products launched at the event. Undoubtedly, speculations regarding the AirPods 3 were made. The third generation of Apple's wireless earphones looks like a fusion of the AirPods 2 and the AirPods Pro.
Firstly, the AirPods 3 comes with spatial audio, a feature that only Apple's high-end audio products had. Previously, only the AirPods Pro and the AirPods Max had spatial audio.
Moreover, Apple announced that the latest AirPods feature a new custom driver made by the tech giant which also comes with a new feature – Adaptive EQ. Adaptive EQ is a feature that tunes sound in real-time based on how AirPods fit in the user's ear. An inward-facing microphone monitors for sound, and then Adaptive EQ, powered by computational audio, tunes the low and mid frequencies automatically.
Furthermore, the battery on the third generation of AirPods is up by a notch. On a full single charge, the new earphones should last for six hours.
Finally, miscellaneous changes include upgrades to the microphone. The microphone is covered by an acoustic mesh to help reduce the sound of the wind, so the speaker's voice comes across distinctly on calls. AirPods also feature AAC-ELD, a speech codec.
Pricing and Availability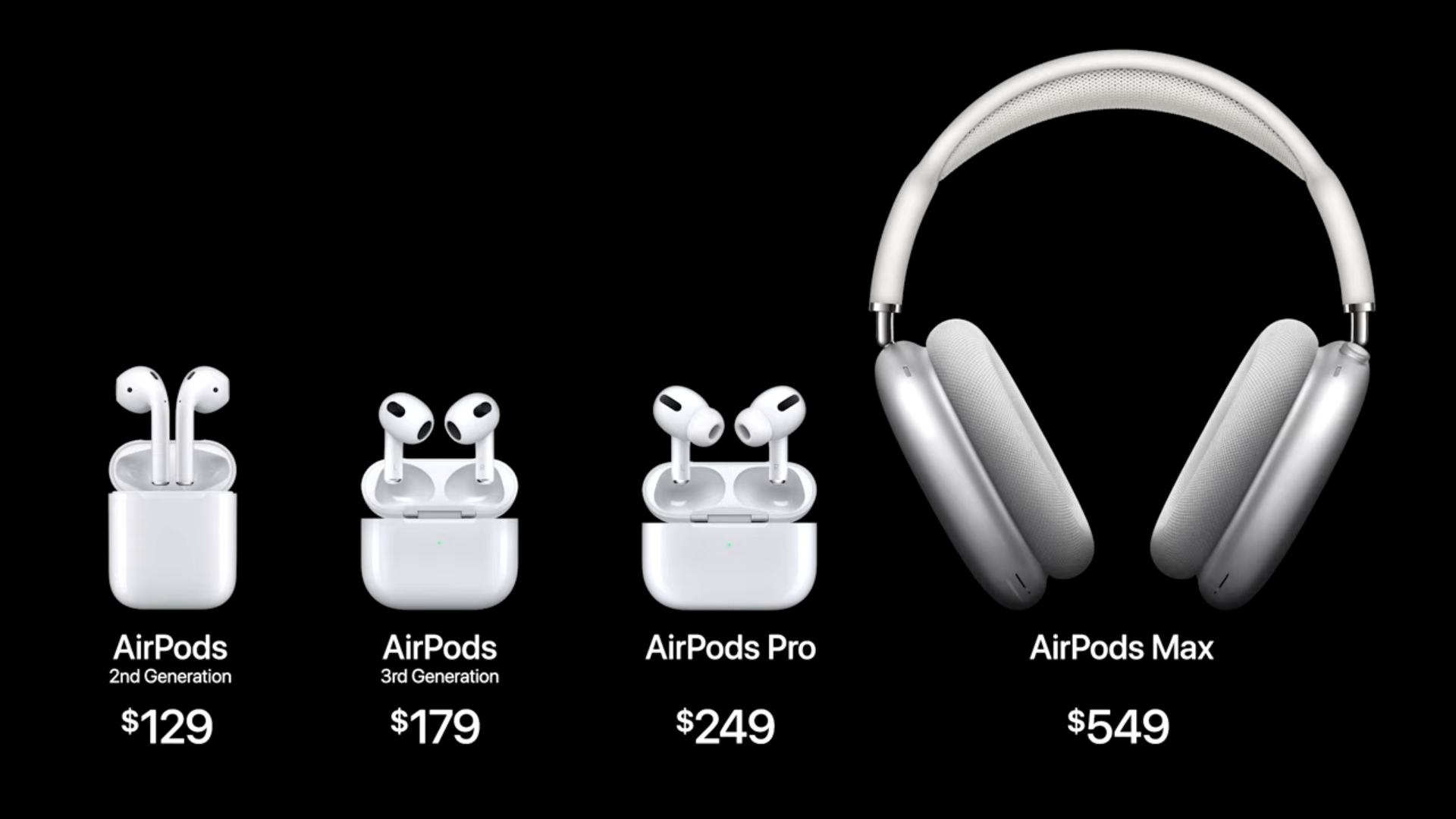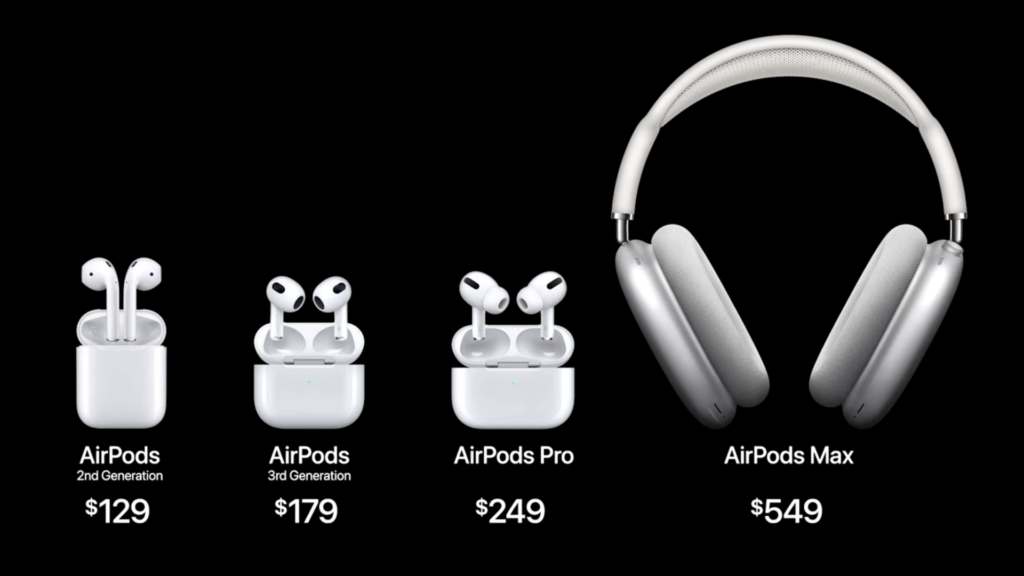 Apple decided to keep the price of the newest AirPods slightly above the previous generation. The AirPods 3 start at $179 and are available for pre-order starting today.
Apple Music Voice Plan and HomePod Mini
Apple unveiled a new plan for Apple Music users – the Voice plan. The Voice plan is a skimmed version of the regular plan; it's the regular plan minus spatial audio, music videos, and misc features.
Apart from these, the company also announced a new HomePod mini that comes in bright new colors. The new HomePod mini is a tiny smart speaker that can fire 360-degree audio.