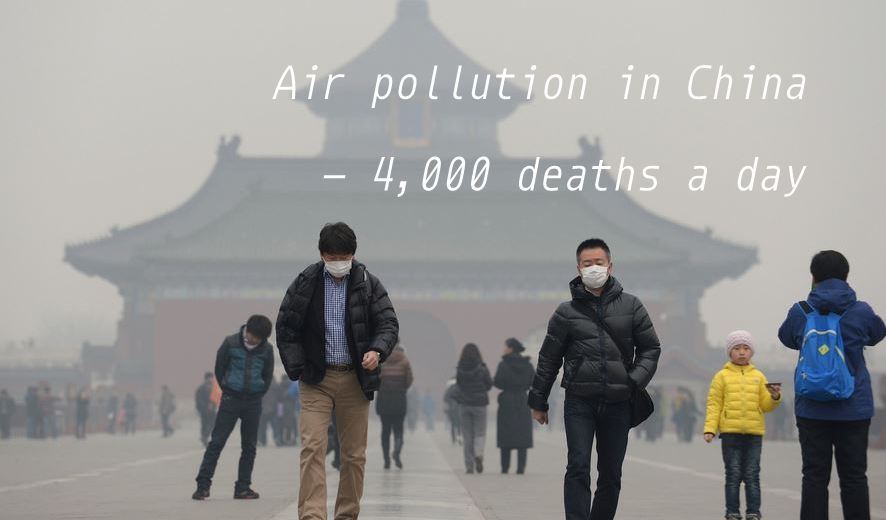 Short Bytes: Air pollution in China is increasing at an alarming rate. As a result, about 4,000 people die every day. According to the study, the large amount of coal-burning has been cited as the main reason.  
A
ir pollution is one of the major downsides to the rapid industrialization as it means more number of industries and more burning of coal for electricity. Countries like the USA, China, and India contribute the most to the worsening air pollution and a recent research has shown some really disturbing results regarding air pollution in China.
According to researchers, air pollution is killing about 4,000 people a day in China and coal-burning has been cited as the main reason. This 4,000 number accounts for the 17 percent of deaths in China annually- that's 1.6 million deaths each year.
In this study by Berkeley Earth, the hourly measurement from 1,500 locations was taken from all over the country over four months' period to measure the air pollution in China. These deaths due to air pollution, are chiefly caused by a particulate matter called PM2.5 which deeply penetrates into lungs.
These PM2.5 particles trigger diseases like cancer and asthma, but also cause cardiac arrest and strokes. The researchers estimate that about 28 percent people are regularly exposed to air pollution in China.
Richard Muller, scientific director of Berkeley Earth and a co-author of the paper, said in an e-mail to Bloomberg:
When I was last in Beijing, pollution was at the hazardous level: Every hour of exposure reduced my life expectancy by 20 minutes. It's as if every man, woman and child smoked 1.5 cigarettes each hour.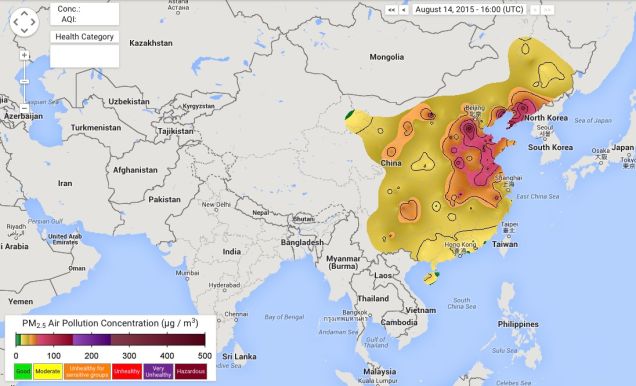 The researchers have blamed the coal plants of China as 64 percent of its energy comes from coal plants. Keeping in mind the same, China is planning to cut carbon emissions and build cleaner coal plants.
The PM2.5 levels far exceed the standards and endangering people's lives. In the recent years, Chinese authorities have recognized the air pollution after thick smog in cities like Beijing and Shanghai. To control the situation, new monitoring stations and strict standards have been implemented.
It should be noted that about 3 million people die each year due to air pollution and every major country is taking steps to cut down the emissions.
Having something to add in this story? Tell us in comments below.
Check out our homegrown product viralnews.fossbytes.com for hottest tech news on the web. For more updates, subscribe to our newsletter. [newsletter_signup_form id=1]