We are just a few hours away from the Apple' official launch event, and the names of 2018 editions of iPhone have already been leaked by none other than Apple itself.
Spotted by ATH, Apple's sitemap file revealed that the Cupertino giant has named its upcoming iPhones iPhone Xs, iPhone Xs Max, and iPhone Xr. This has quashed the rumors that the 6.1 inch LCD screen iPhone will be named iPhone XC in a bid to revive the iPhone 5C which experienced rather disappointing sales.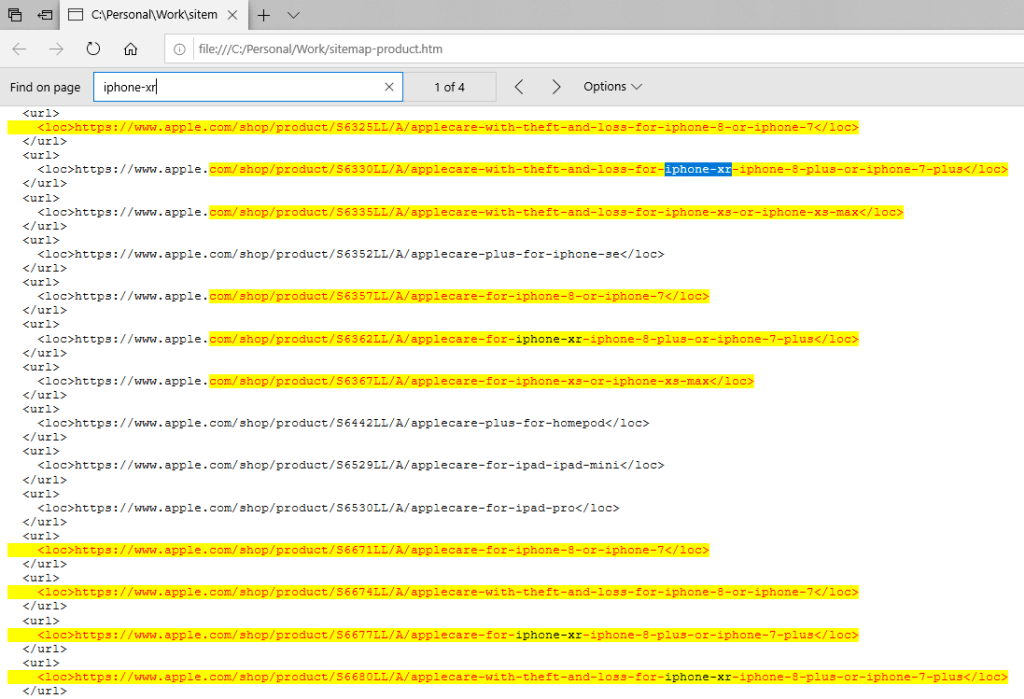 Not only the names of 2018 iPhone were confirmed, but the sitemap file has also confirmed colors and storage options available in different models.
iPhone XS and XS Max Storage Options: 64GB, 256GB, and 512GB
iPhone XS and XS Max Color Options: Silver, Black, and Gold
The sitemap has been taken down by Apple soon after the name made it to the headlines.
In the event scheduled for 10 am PDT or 10.30 pm IST, Apple is expected to confirm, three models of iPhone, Apple Watch Series 4 and a bezel-less iPad.
You can follow the live coverage of the event on our live blog.