A true Photoshop experience is what artists and creators have always asked for in their iPad. And today at 2018's Adobe MAX conference in Los Angeles, Adobe finally fulfilled their longstanding wish.
An iPad version of Adobe Photoshop CC is in the pipeline and will be arriving within a few months. It's not at all like the Photoshop Express or Sketch that offer minimal functionality to iOS users. Instead, it will have the same desktop-like features which require heavy processing.
At the conference, Adobe showed the complete power of the Adobe Photoshop CC on the iPad hardware, along with Apple pencil functionality on the app for retouching, erasing, and duplicating of objects.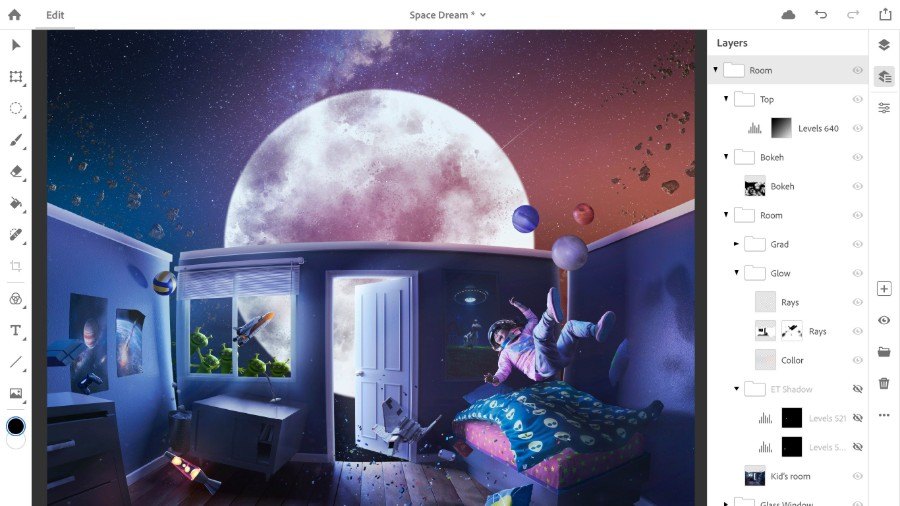 Of course, the inference has been optimized a little bit, specifically for iPad users. However, all the desktop features remain the same. In other words, all the tools, filters, masking, and layer structure will be all the same. Adobe even showcased a demo by using heavy PSD file on the iPad Pro, while making edits and touches.
Another interesting fact about the new Photoshop CC iPad version is that you will be able to sync PSD files to the Creative Cloud. Thereby, working on the same Adobe project on the desktop without requiring to transfer, converting, or adjusting the file at all.
Adobe hasn't shared any specific trajectory for the iPad version, apart from releasing in early 2019. However, the software is more likely to be supported by high-end iPad devices and the upcoming line of iPad as well.