Acer has launched a new monstrous gaming laptop in its Predator series, called the Acer Predator Triton 900 at this year's CES 2019.
The main highlight of the Predator Triton 900 is the convertible design with the wild looking CNC-machined Ezel Aero Hinge. It allows users to switch between four modes — Display mode, Notebook mode, Ezel mode, and the Stand mode for various types of usage.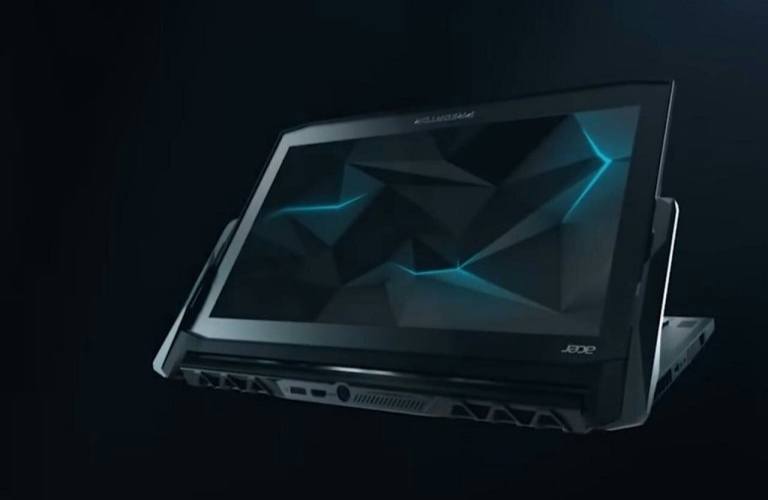 The Predator Triton 900 sports a 17-inch 4K display and is powered by Intel 8th Generation Core i7 processor with 6 cores, along with NVIDIA GeForce RTX 2080 GPU. It comes with up to 32GB of DDR4 RAM and NVMe PCIe RAID 0 SSD storage and runs Windows 10.
Additionally, the laptop supports 4th Gen AeroBlade 3D metal fans for an increase in airflow by 45% and the Coolboost technology to avoid overheating during high usage. There is audio by Waves with Waves Maxx audio system.
If this massive machine catches your fancy, you have a few months until March to save your pennies as the Acer Predator Triton 900 comes at a hefty price tag of $3,999 and will be available in North America.
In case the price mentioned above made you teary-eyed, the company has another affordable option for you — the Predator Triton 500 priced at $1,799. This gaming laptop might not seem as impressive as its larger cousin in terms of specs, but it can actually be a wiser choice and lighter on your wallet.
The Triton 500 sports a 15.6-inch, 144Hz 1080p display with Nvidia G-Sync and thin bezels. Additionally, it comes with support for VR-ready games.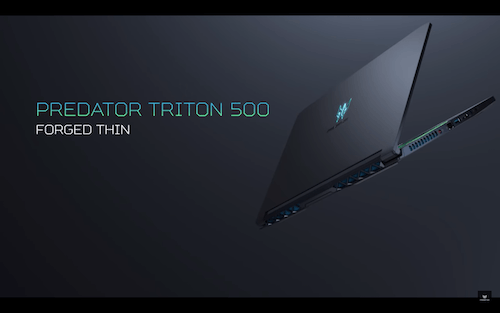 The rest of the specs remain the same as the Predator Nitron 900. The Acer Predator Triton 500 will be up for grabs in North America, starting February.
Last, but not the least, both the Predator Nitron 900 and the Triton 500 come with support for the PredatorSense app to control the laptops via smartphones.