In this Acer Predator gaming laptop review, we're taking a look at the Triton 500 SE powered by the Intel Core i7-12700H. Although Intel recently revealed its 13th Gen Raptor Lake processor desktop series, it carries over the same Performance Hybrid Architecture introduced in the 12th CPUs. The new design change improved performance per watt for various Intel processors, which especially benefited laptops. The H-series processors are performance oriented and are mostly found in gaming and creator-focused laptops.
To write this Acer Predator Triton 500 SE review, I used a windows gaming laptop for over a week. I spent most of my time gaming and running performance benchmarks on the laptop. Currently, the laptop is available for Rs 2.49 lakh on Amazon India. At this price, Acer is probably seeking to target professional creators looking for desktop-grade performance on the go. So can the Predator Triton 500 SE actually deliver? The short answer is Yes! Read on to find out the long version.
Acer Predator Triton 500 SE Review Specs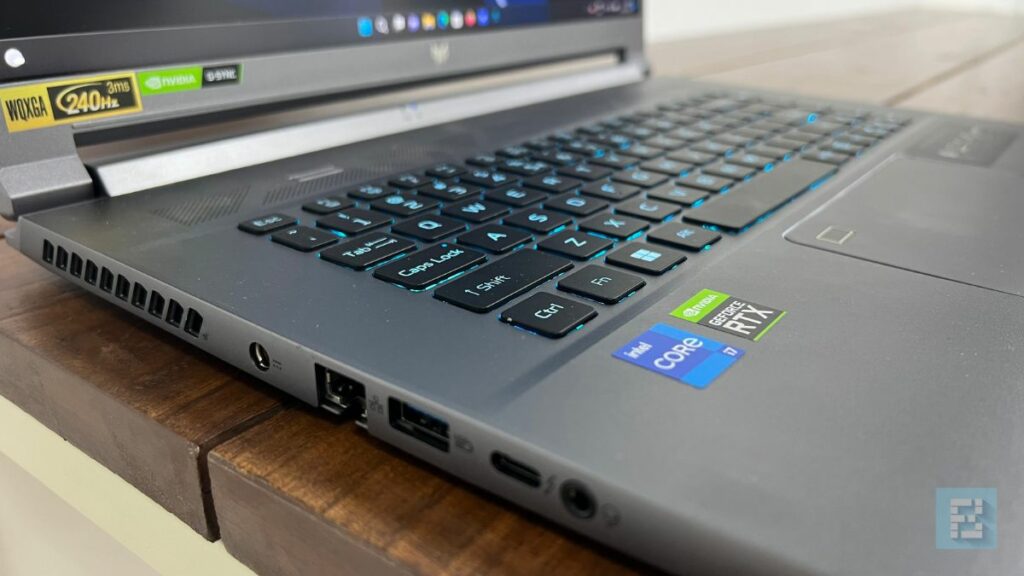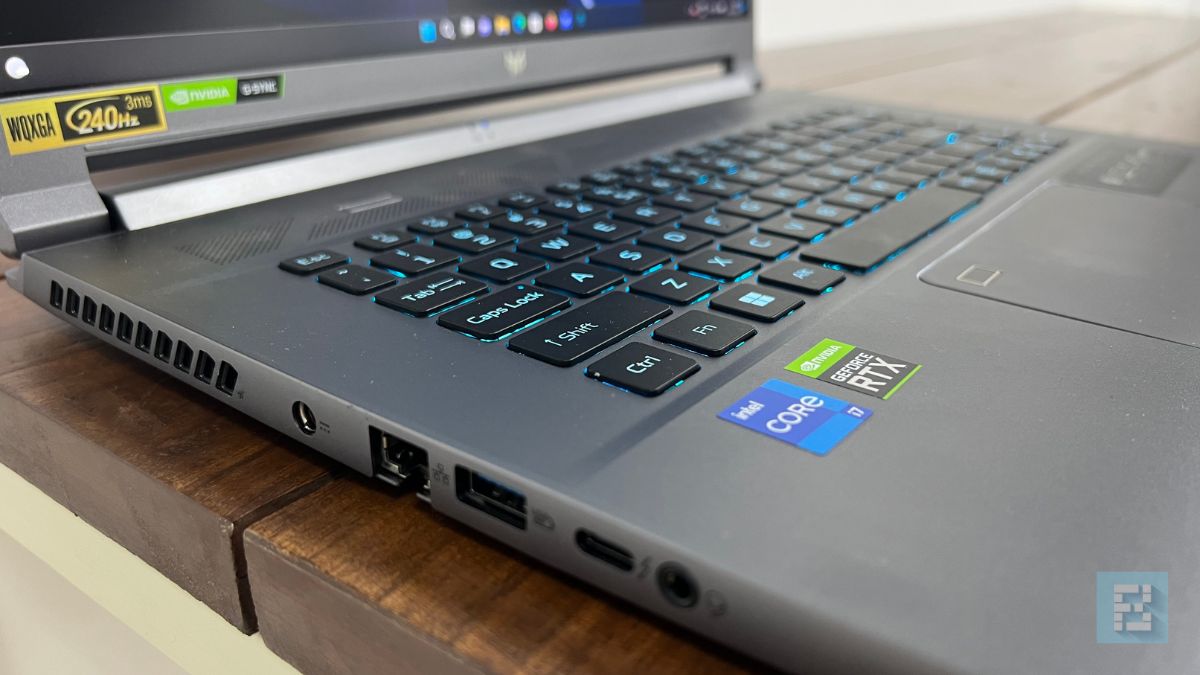 Processor: Intel 12th Gen Core i7-12700H CPU Featuring 14-Cores (6 P-Cores, 8 E-Cores) 20-Thread with 45W default TDP
Graphics: Nvidia RTX 3070 Ti with 8GB GDDR6 VRAM, 115W TGP, and Advanced Optimus
Memory: 32GB LPDDR5 @4800MT/s running in Quad-Channel mode
Storage: 2TB NVMe Samsung SSD
Weight: 2.4kg
Display: 16-inch WQXGA IPS display with 240Hz refresh rate, 500 nits brightness, 2560 X 1600 pixel max resolution, 500 nits brightness
I/O Ports: 2 X USB Type-A port, 2 X USB Type-C port (Thunderbolt 4 port), HDMI port, Ethernet port, 3.5mm USB port, SD Card slot
Acer Predator Gaming Laptop: Triton 500 SE Design and Features Review
What immediately stands out about the Acer Predator's design is its compactness and overall square-ish design. Despite packing in such powerful components, the Acer Predator Triton 500 SE looks portable and has a relatively decent weight of 2.4kg. By gaming laptop standards, this figure is quite impressive. Additionally, the gaming laptop's 16:10 aspect ratio display delivers an immersive viewing and gaming experience. The laptop is built well but has some flex, especially in the lower middle portion of the display.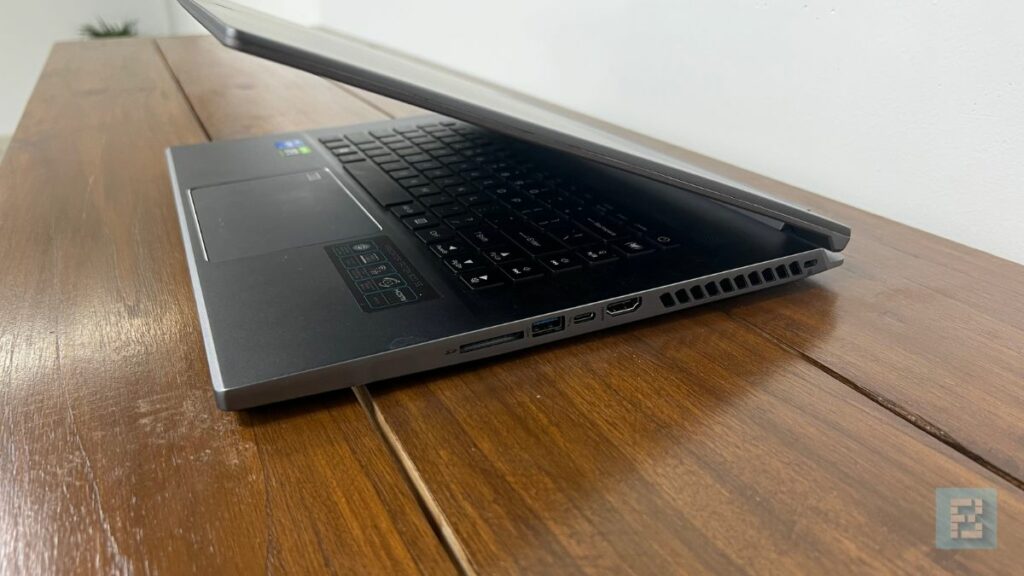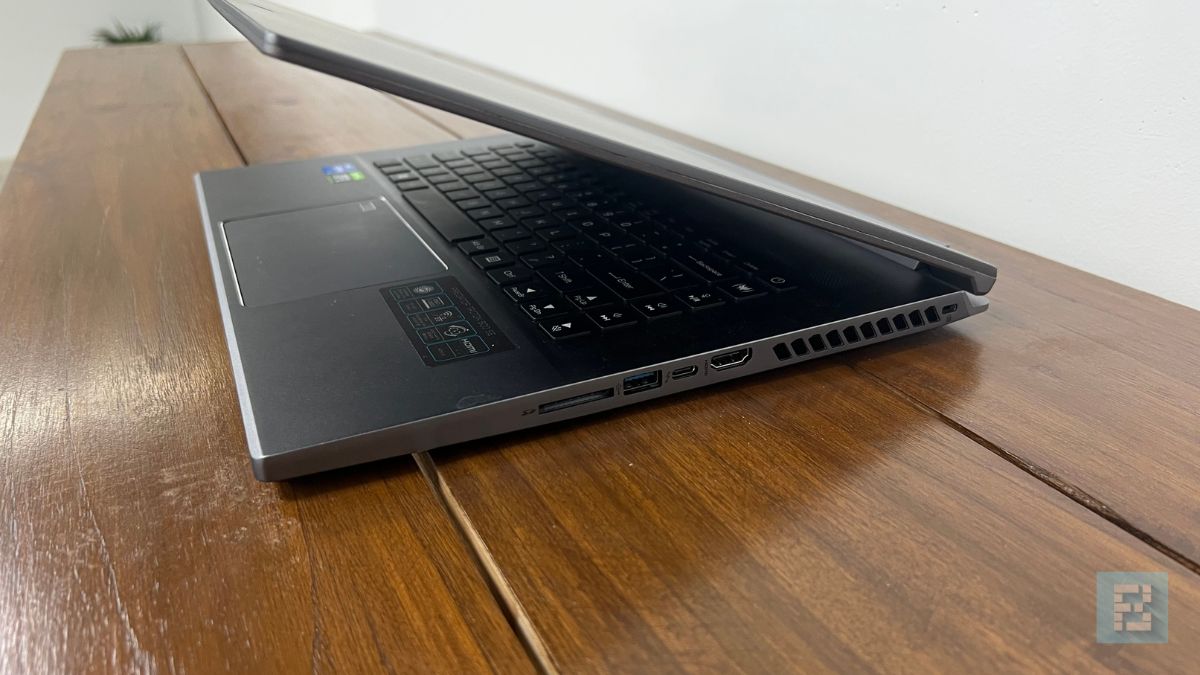 Moreover, the display is very bright, with a maximum luminance of 500 nits. The only other laptop I can remember with such a high display is the Lenovo Legion series, with around 520 nits of max brightness. Acer Predator Triton 500 SE also has one of the best speakers in a thin and light gaming laptop, making this machine a great one for streaming content.
The Acer Predator Triton 500 SE has two vents on the sides, and two are on the back of the machine. The Acer gaming laptop also has a "Turbo" mode which spins the fans at their maximum RPM and allows for maximum heat dissipation. The laptop's keyboard also has RGB backlighting and a PredatorSense key to quickly access Acer's custom firmware. Using the software, users can change performance modes, switch to custom profiles, change fan speed, etc.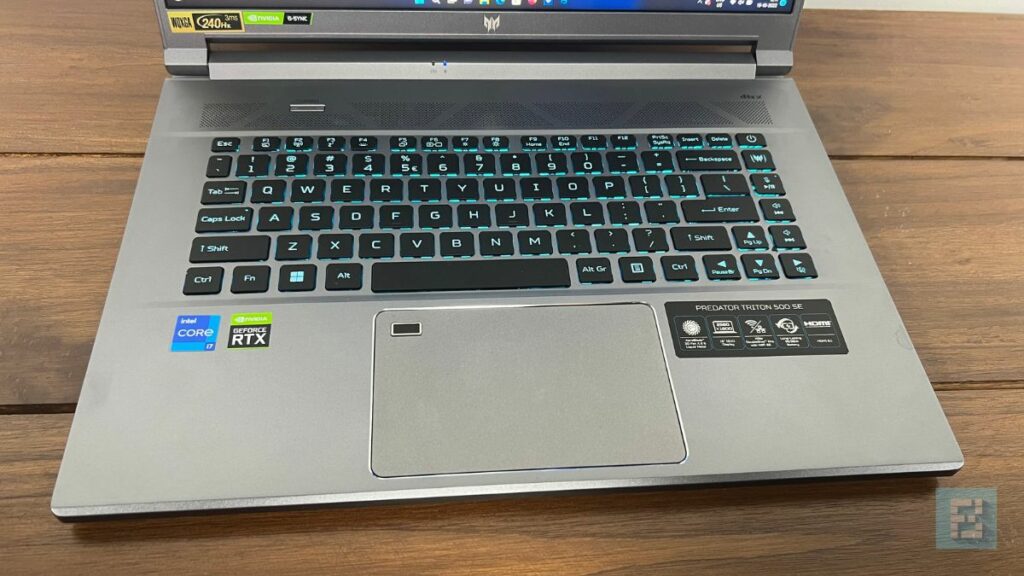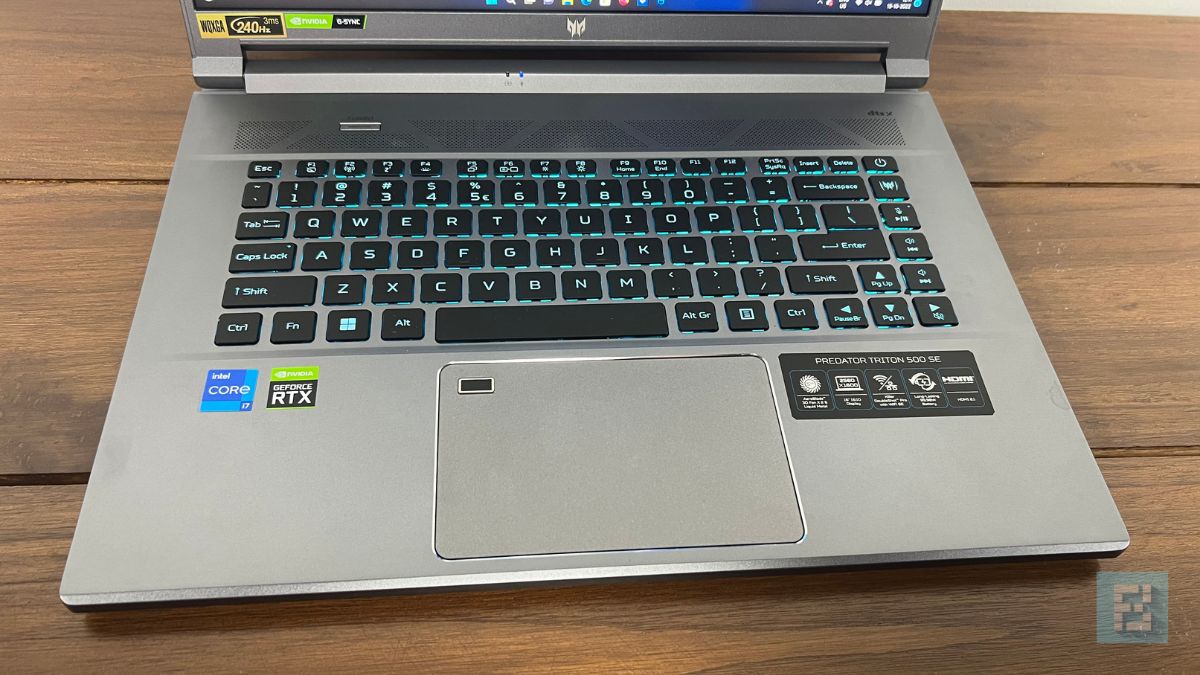 The laptop's trackpad is decently big and also houses a fingerprint sensor. In an ideal world, the fingerprint sensor should always be on the power button. Moving my finger across the keyboard after I press the power button feels a bit odd. But I became accustomed to it after several tries. The keyboard on the laptop is not "mechanical." I emphasize it because it is difficult to pull off a mechanical keyboard setup on a laptop, and those who do manage to pull it off (Alienware, MSI Titan), for example, often end up making some keys harder to press.
In my MSI Titan review for the Digit.in, I critiqued the ultra-powerful gaming laptop for having a "hard-to-press" spacebar. It's not an issue while typing, but it becomes annoying when playing a fast-paced FPS Shooter like Doom Eternal. I often ended up pressing the spacebar twice on several occasions, and the Doom Slayer stood no chance against my silly mistakes on the Taras Nabad Master Level at Nightmare difficulty. What I mean is the normal keyboard works just fine, especially for gaming. Speaking of gaming, here's how the laptop performs.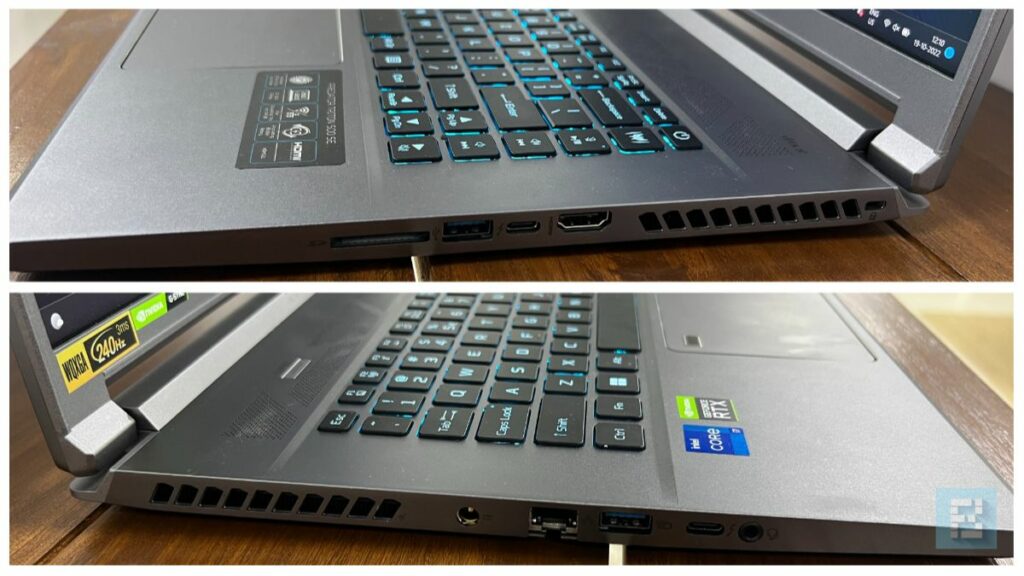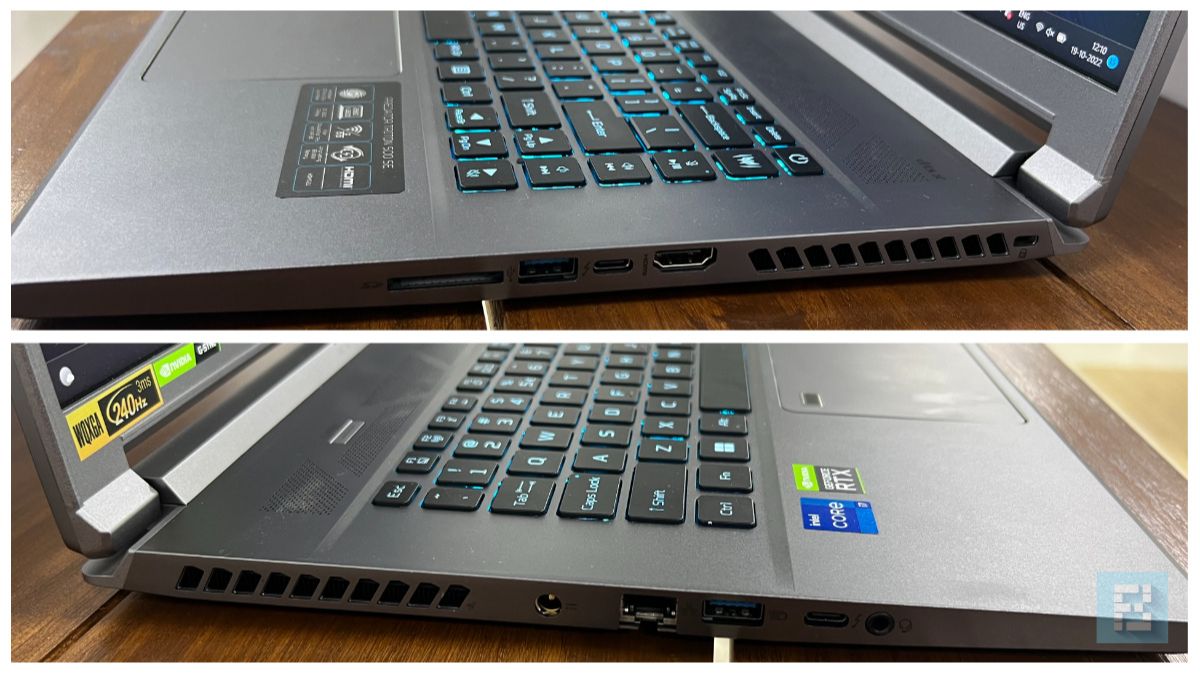 Acer Predator Gaming Laptop: Triton 500 SE Gaming and Performance Review
Folks! the laptop is just 19.9mm thick. More importantly, it houses an Intel Core-i7 12700H CPU and an Nvidia RTX 3070 Ti GPU. I want everyone reading this review to remember the same because it doesn't matter what the marketing jargon for current high-tech cooling is; physics won't change. To give you a reference, the LG GRAM 17, a thin and light ultra-portable laptop that houses the low-powered Intel Core i7-1260P, is 17.78mm thick. So just like every other thin and light gaming laptop, expect some thermal issues.
While testing, I kept the laptop in "Turbo" mode with its power mode also set to "Performace." In the Turbo mode, the fans on the Acer gaming laptop became quite audible. But they do offer an extra boost in performance. I decided to put the performance gains to the test by running the 3D Mark's TimeSpy in multiple modes and recording the difference in the final score.
I found a 900-point difference between the default mode and the Turbo mode while running the 3d Mark's TimeSpy benchmark. It is a notable difference, and it's also nice to see that the Acer Predator Triton 500 SE still has a 400-point headroom beyond the extreme mode. It proves in a way that the Turbo mode on this Acer gaming laptop is not a gimmick, and the high fan speed combined with more power does help in achieving slightly more performance.
In separate testing, I found that the Intel Core i7-12700H averaged a Cinebench R23 score of around 17,745 during a 10-minute throttle test. From a cold start, the chip even managed to score up to 18,121 during the same test. Therefore, we can't rule out thermal throttling. But the loss in performance seems to be around 400-points, which is quite good. I also credit the use of soldered LPDDR5 RAM instead of removable DDR5 sticks for efficiency gains.
In terms of real-world performance, I tested the Acer Predator Triton 500 SE at 1200p and 1600p resolution setting with high graphical preset in all games. The 16:10 aspect ratio display really shines here. Especially in games that have an open world like AC: Valhalla and Metro Exodus.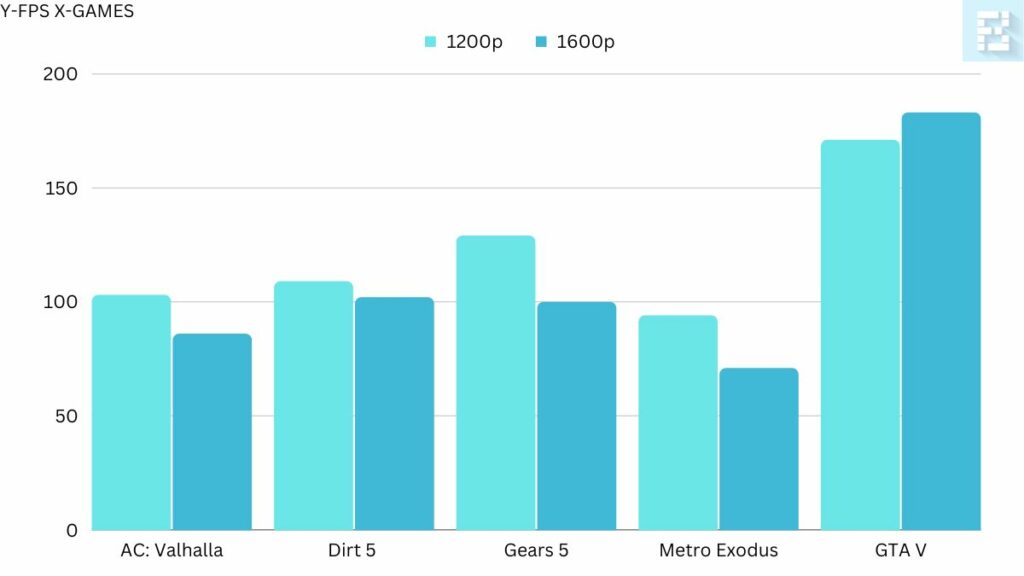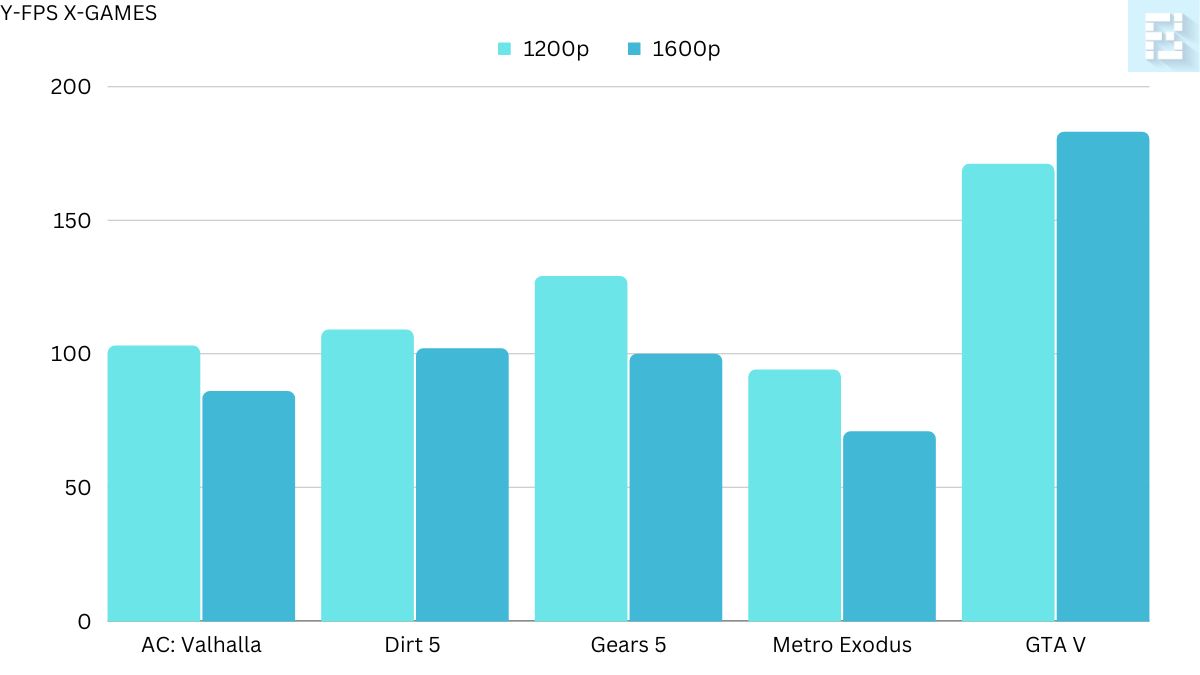 While running Gears 5, I noticed the highest FPS drop going from 126 FPS at 1200p to 100 FPS at 1600p. I think it could be just a driver issue. In all other games, though, the laptop performed well. Although I love laptop GPUs with high TGP, the 115W RTX 3070 Ti performs really well. Especially in a relatively compact chassis.
Regarding thermal performance, the laptop's surface temperature reaches close to 48°C when running games. Especially the area around the mid-keyboard gets really warm. However, while doing everyday tasks, the maximum surface temperature remains around 39°C, which is impressive. In stress tests, the CPU reaches a maximum 96°C temperature before throttling. While the GPU hovers between 82-87°C for the most part.
Acer Predator Triton 500 SE Review Verdict
Most laptops in the thin and light range have to be portable, powerful, and thermally efficient. The higher you go up the price range, the better a laptop has to deliver in these areas. Therefore, for Rs 2.5 lakh, the Acer Predator Triton 500 delivers in terms of performance, both gaming and thermal. But ends up sacrificing some upgradability in the process as well due to soldered RAM.
The Acer Predator Triton 500 SE excels at streaming content, playing games, and providing high efficiency. Moreover, It does all that without compromising on portability. Except for small build quality issues, the laptop features a healthy selection of I/O ports, good speakers, an immersive display, and a compact design. Suffice it to say, the laptop delivers.