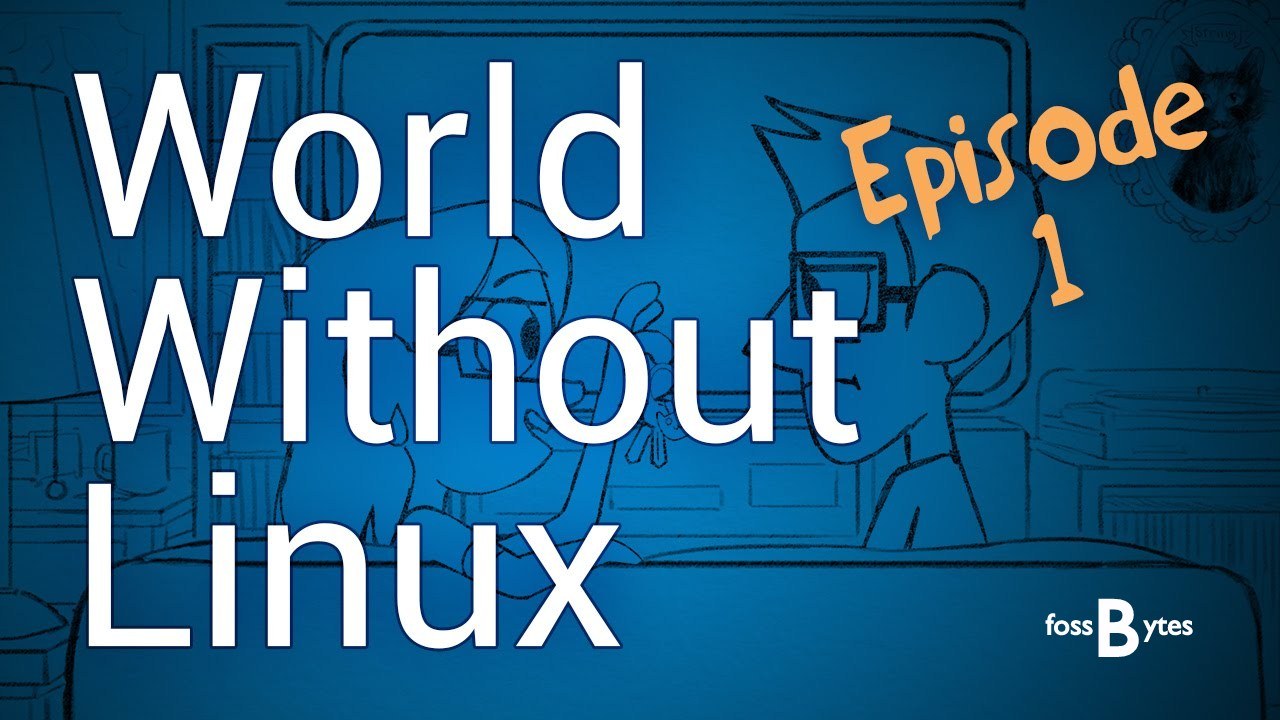 Short Bytes: Linux is the largest collaborative project in the computing history. It's literally everywhere. And to showcase this, The Linux Foundation has brought a video series named A World Without Linux. Watch the first episode here.
Y
ou are using the internet right now on your smartphone or computer.
Is this possible without Linux
? There is a plain and simple answer to this question. NO. This is the message that The Linux Foundation wants to convey with its first episode of 
A World Without Linux
video series.
This series was launched a week ago on the occasion of the 24th anniversary of the first Linux kernel release. This six-part video series will feature two characters and their feline called String.
In the video series, with the help of multiple events, they will show how ridiculous a world without Linux would be.
In the very first episode, Sam and Anne are trying to find an answer to a question that you can search right away on your phone. But, in a world without Linux, a different story unfolds.
To know the answer, watch A World Without Linux: Episode 1 below:
https://youtu.be/JzsLkbwi1LA
For those who don't know, Linux powers more than 96% of the top 1 million web servers. To showcase the same, Animator Amelia Lorenz has worked very hard to bring this unimaginable world without Linux in the form of this video series.
Go ahead and share this article with your friends to show your Linux love. In the comments below, tell your interpretation of a world without Linux.
Get your Linux Learner Bundle here.