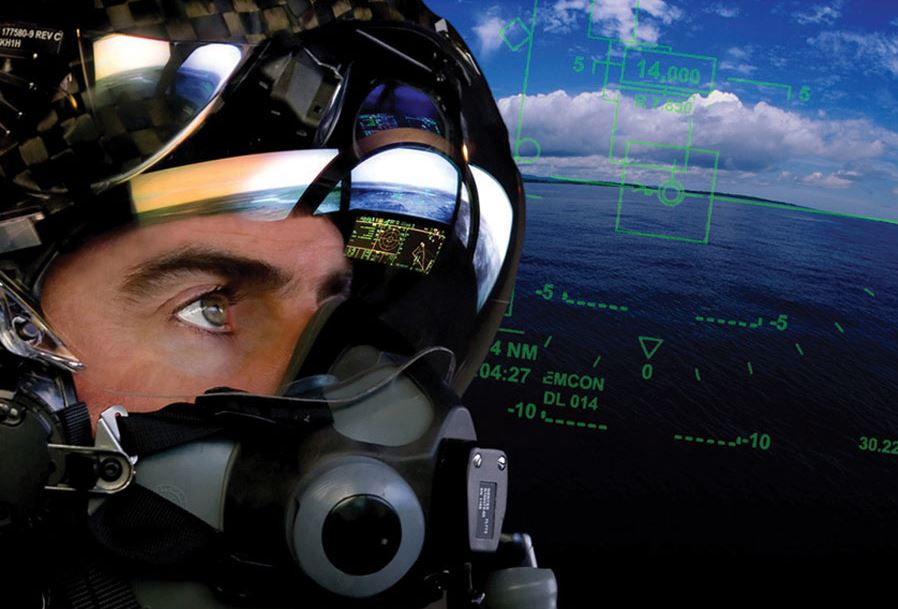 If I asked you to tell me about the most expensive bikes on the planet, you will come up with a Harley, or an Ecosse- and with the awesome design and engineering inside you won't even question the price. Now, what if I told you there's a helmet that rivals your bike in its price and has the most sophisticated features ever yet!
T
he $400,000 super helmet comes with the F-35 Gen III Helmet Mounted Display System (HDMS) and it is one of the most expensive accessories you will see. This $400,000 super helmet is designed for the most complex weapons aircraft ever created: the F-35 Lightning II. These Lockheed Martin war machines are the world's best and to compliment the pilot, an equally advanced helmet is needed.
Designed by Rockwell Collins, this $400,000 super helmet enables the pilot to see beyond the exterior shell of the plane. The helmet uses DAS (Distributed Aperture System) live videos from the top and back of the jet. The visuals of the images depend on the pilot's head movement allowing them to see as if the plane was transparent.
Also Read: Consumer Version Of Oculus Rift With Touch Controller 
The main advantage of the pilot inside the F-35 is that he will be able to see all across the air space without any hindrance, thus, giving him an edge while taking spontaneous decisions.
Hard time believing that! Listen what F-35 test pilot Billie Flynn has to say about the $400,000 super helmet:
Check out some amazing capabilities of this $400,000 super helmet:
Biocular, 30×40-degree wide field of view with 100 percent overlap
Virtual heads-up display
Look through aircraft capability via DAS imagery
High accuracy tracking with auto bore sighting
Active noise reduction (ANR)
Digital night vision sensor
Ejection capability to 550 KEAS (knots equivalent airspeed, roughly 633 mph)
Lightweight and well balanced
Custom helmet liner for precise fit and comfort
Multiple interpupillary distance (IPD) settings
Video recording
Picture in picture (compatible with eyeglasses and laser eye protection (LEP) devices)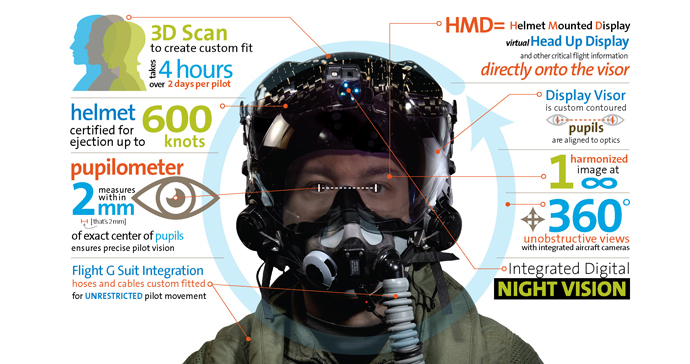 The F-35 Helmets are an amazing technology and can be used in various applications such as navigation, and scouting through a highly trafficked area.
Als Read: Panasonic Exoskeleton Will Give You Superhuman Strength
For more updates and interesting stories from fossBytes, subscribe to our newsletter. [newsletter_signup_form id=1]