Whenever you go online and start your hunt for some software or desktop utility, chances are that you'll stumble upon two types of software — ones that provide the bare minimum features and the other ones that provide additional features to improve your experience.
This also applies to media players as well. The popular 5KPlayer belongs to the second category as it's a lot more than a simple media player. It lets you stream the content of your smartphone to your PC/Mac or PC/Mac to Apple TV for better viewing. It's a video converter and YouTube downloader as well.
Since 5KPlayer has a wide variety of inbuilt functions, so let's tell you about the media player and then about the remaining features —
5KPlayer: A Full-fledged media player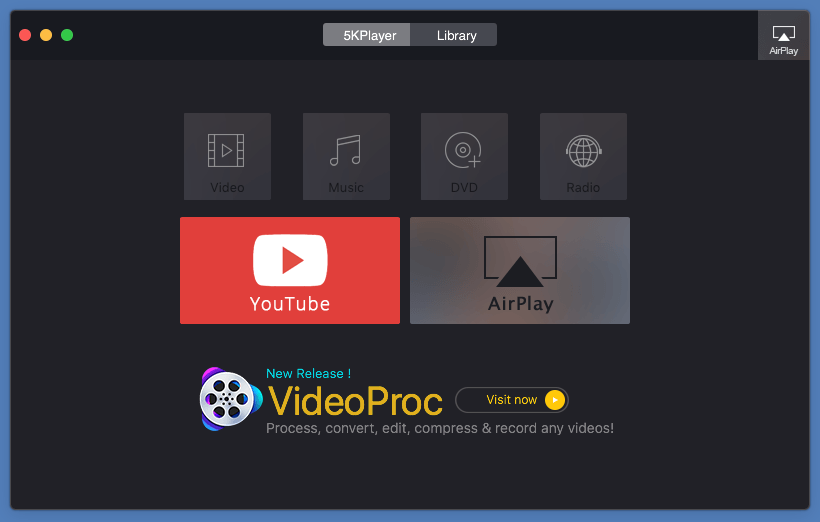 It goes without saying that 5KPlayer will fulfill all your video playback needs. As the name suggests, you can enjoy 5K/4K/1080p videos easily on your computer. The supported formats include AVI, MP4, WMV, FLV, MTS, MKV, etc. It can also act as your go to choice for DVD and MP3 playback.
To play any kind of media player, you need to either click on Video, Music, or DVD button on the homepage as per your convenience. It'll prompt you to select the media file and the player will play it for you.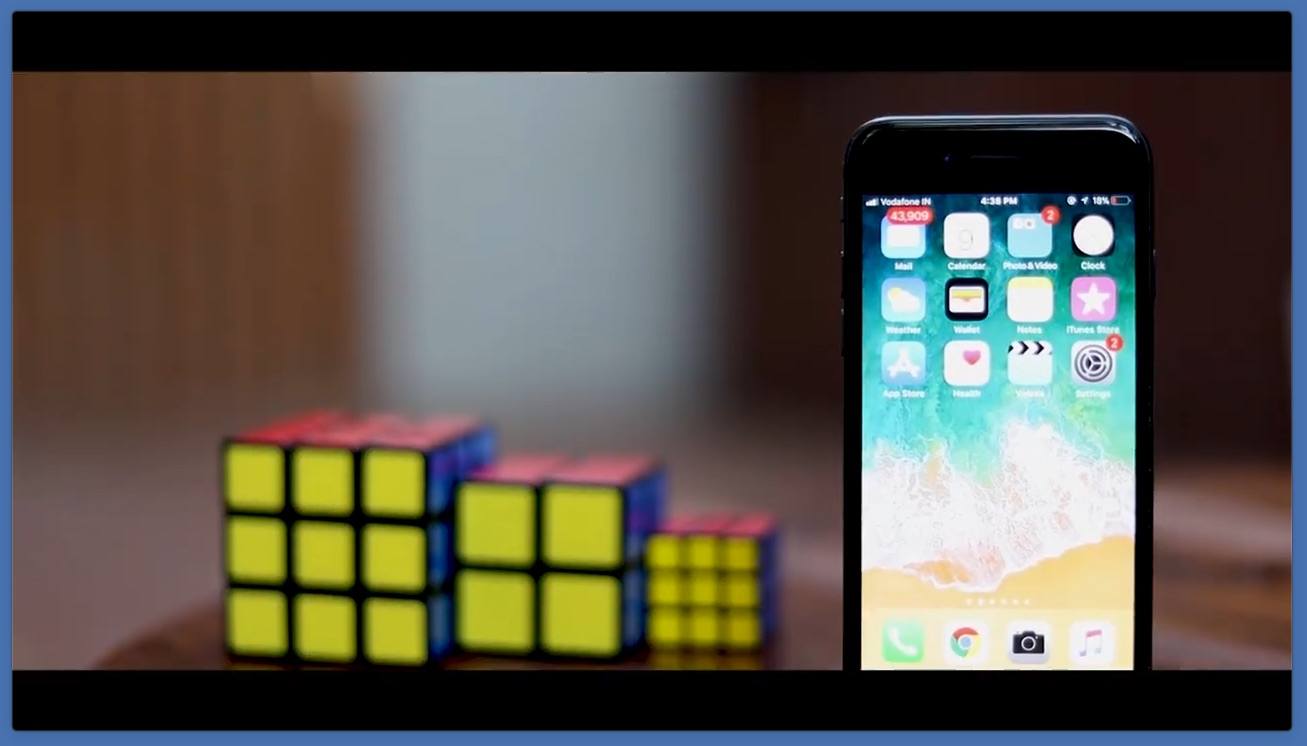 At the top, you'll spot the Library option. This is one of the best features of this software as it houses all the files that you played in the past. This way you can easily access them again and manage your media files.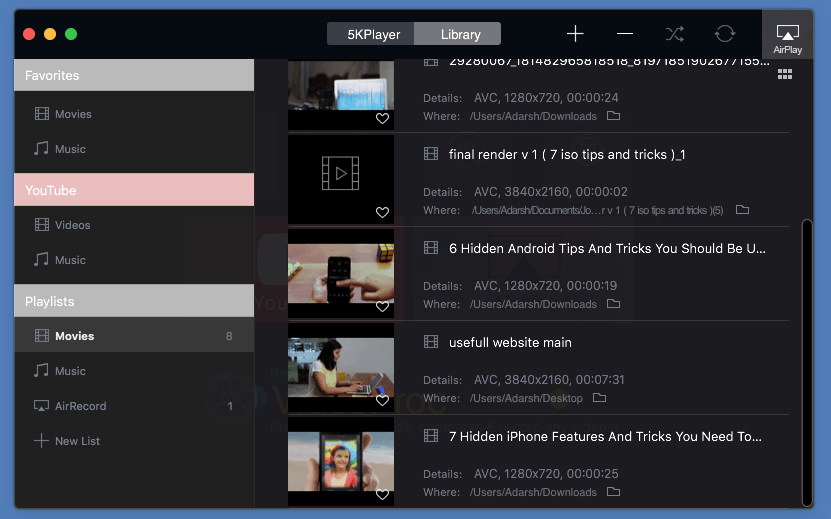 When it comes to media playback, what sets 5KPlayer apart is its hardware decoding. It offers three hardware decoding options –QSV-Intel, NVIDIA CUVID and DirectX Video Acceleration (DXVA) — for different needs and hardware.
You can access the Hardware Acceleration by right-clicking on the 5KPlayer main UI. Upon selecting the option, the player will check hardware on its own. In case you're playing 4K videos, this feature might turn out to be a lifesaver.
AirPlay & DLNA stream, Video downloader and converter, Radio player
Ever felt the need to stream the content from your phone to a bigger screen? You can spend your hard-earned money and buy a hardware device like Chromecast. Well, 5KPlayer does this job for free.
With its seamless AirPlay mirroring tech, you can render the whole screen of your iPhone or iPad to your Windows PC or Mac. To do so, make sure that your mobile and desktop devices are connected to the same Wi-Fi network. Simply clicking on the AirPlay option on the main UI screen will also show you the similar instructions.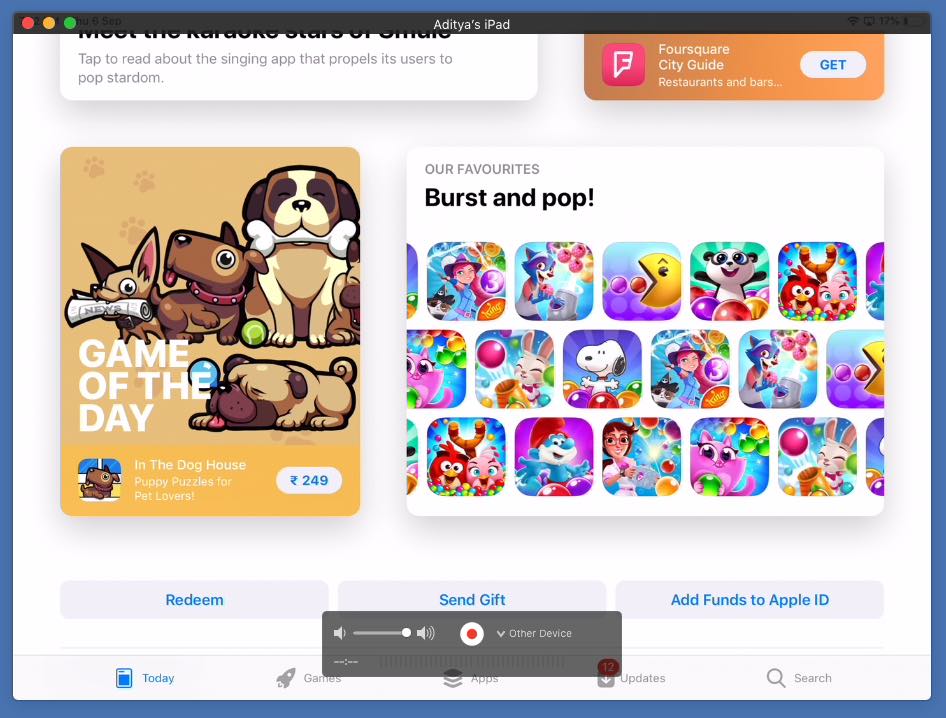 Now on your iOS device, tap the AirPlay icon to play the video or pictures using 5KPlayer on a bigger screen. You can also just mirror the complete screen and see all the content on the computer.
Similarly, you can use this player to download content from different video sites like YouTube. To do so, simply click on the YouTube button on the main UI and it'll open a new window. Here, you can paste the video URL in the box and hit "Paste URL & Analyse" button. It'll take a moment and show the download prompt on the screen. You also have the option to choose the required size.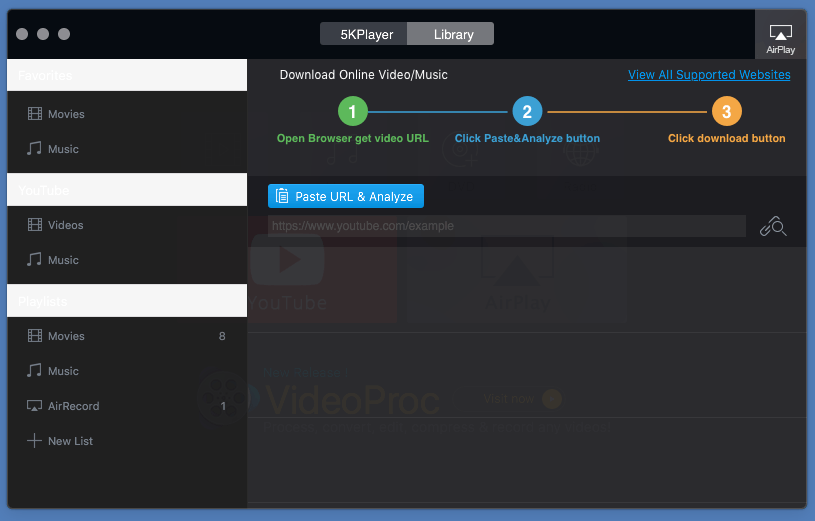 This video download option also supports tons of other sites like Dailymotion, Facebook, Instagram, Metacafe, Vimeo, etc.
Overall, 5KPlayer is a great multimedia software solution that fulfills many useful purposes like video playback, downloading, AirPlay streaming, and more. You can download the media player for both Windows and Mac by visiting this link and enjoy a seamless multimedia experience.
This article is sponsored by 5KPlayer