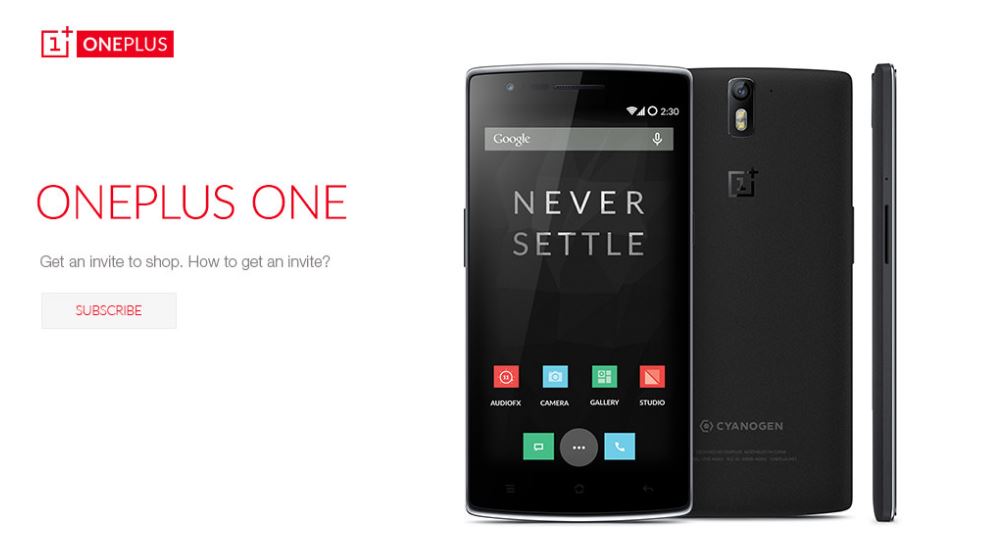 OnePlus is distributing special OnePlus One invites for its flagship device OnePlus One focused on India. OnePlus One will be available in India for purchase from December 2. Following the footsteps of other smartphone companies, OnePlus has tied up with one particular online retailer. OnePlus will be making these India specific OnePlus One invites available through website OnePlus and with the help of Amazon India.
Right now you can buy OnePlus One only if you have an invitation mail from the company or your friend.
Read these five useful ways to get OnePlus One invites in India:
Amazon India and OnePlus India page:
To distribute OnePlus One invites, company has started a contest on its Indian website. From there, you can subscribe to OnePlus newsletter and then it will select 1000 random people who will get the OnePlus One invites. If you are one of those 1000 lucky people, you can buy the phone via amazon in December 2 in a 48 hour window. You can enter the contest through Amazon India website also.
Want to know more about OnePlus One? Read our article to get an insight into OnePlus One
OnePlus Forums:
OnePlus forums frequently give away OnePlus One invites. Keep visiting the forums and interacting with them if you need an invite.
Via a friend:
If a friend of yours receives the invite and buys OnePlus One, he/she will get extra invites to pass on to a friend. So, you can ask your friends who are able to grab invites via some means.
 OnePlus Contests:
OnePlus organizes many contests from time to time. Participate in them and you might get lucky. These contests are hosted on their forums.
Giveaways by websites:
Many technology websites and different Youtube channels giveaway international versions of OnePlus One from time to time. Keep an eye on them to get the phone or a OnePlus One invite to buy one.
---
Want to know more about OnePlus One? Read our article to get an insight into OnePlus One
---