Watching music videos on YouTube is something that many people do every day. The reason — YouTube is home to tons of content available at no cost. But what if you just want to listen to the audio part?
That's where apps like 4K YouTube To MP3 can help you out. What this app does is it can extract audio from videos present on sites like YouTube and Vevo.
So, in this article, we have provided a walk-through of what all features are offered by 4K YouTube To MP3 that can help you out at times.
Disclaimer: This article is only for the purpose of information. It is recommended to use this software to download personal content.
4K YouTube To MP3 Hands-On
This YouTube to MP3 converter is developed by a US-based company called Open Media LLC. You can download their apps for different platforms, including Windows 10, macOS, and Linux.
The installation process of this app is a breeze, and you can get the work done in a matter of a few clicks. Speaking of the visual interface, it carries a decent looking UI and has all the options neatly arranged, which is a plus point.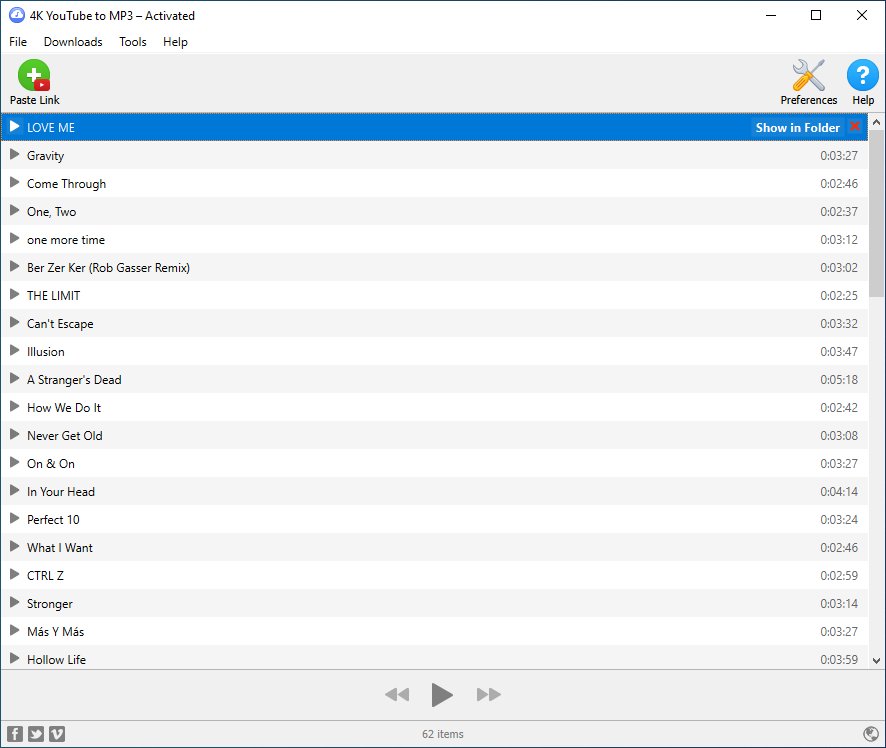 To convert a YouTube music video into MP3, you can simply drag and drop links into the app's interface.
In addition to standalone videos, 4K YouTube To MP3 also supports entire playlists from YouTube and creates sub-directories to maintain easy access hierarchies.
How to use 4K YouTube To MP3 to convert videos?
The process of using this MP3 converter is fairly simple. First, open the desired YouTube video in your web browser. Then, copy the URL of that video. Now, open 4K YouTube To MP3, then click on the 'Paste Link' button.
The app will then automatically start the download process using the link you just copied. After the conversion finishes, you listen to the audio without even leaving the app.
Same way, you can download an entire YouTube playlist by copy-pasting its URL in the MP3 converter app. You can also keep on adding links to different video files and download all of them simultaneously.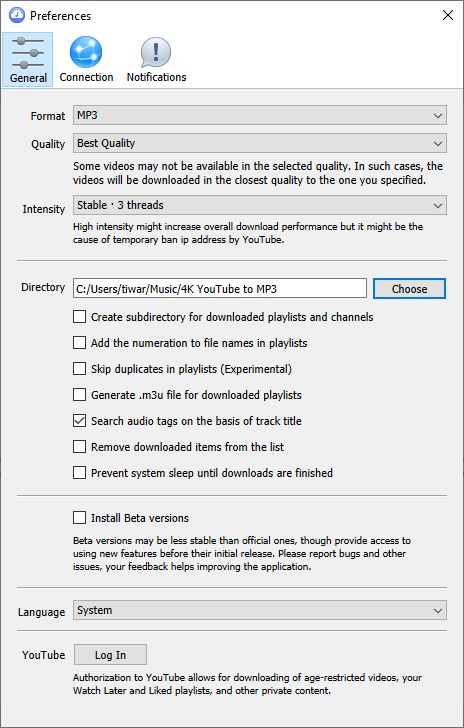 You can go to Tools > Preferences to configure various options that the app provides. For instance, it can convert music videos into MP3, M4A, and OGG formats and lets you pick between different quality options.
In the Preferences section, you can also set a download speed limit for the app, so it doesn't slow down other things you're doing on your machine. Also, you can route the traffic via proxy in case YouTube is blocked in your area.
In addition to YouTube, the 4k YouTube To MP3 app also supports other websites, including Vevo, Facebook, SoundCloud, Dailymotion, and extract embedded videos as well.
How much does it cost?
If you are interested in buying 4K YouTube to MP3 converter, then you grab a lifetime license for 3 PCs at a cost of just $15. The paid version strips all advertisements, provides customer support, and lets you download an unlimited number of videos and playlists.
Of course, a free version of the app exists, but as expected, it comes with its set of limitations.