Short Bytes: Willing to learn new software skills and programming languages in 2017? Well, you're at the right place. According to a career website, skills with lower job openings rank higher on the list of the highest paying programming languages. While Languages like Objective-C, Scala, and Go help one rake in big bucks, evergreen languages like SQL, Java, and C++ continue to create a large number of jobs.
R
ecently, we told you about the
20 highest paying software skills
 for developers. Based on the data from the job site Indeed, this showed favorable conditions for software engineers with the knowledge of cloud-based skills. Overall, Amazon Web Services like DynamoDB and MapReduce turned out to be the winner.
Different career-focused websites keep conducting surveys, collecting industry data, and publishing them on their blogs. Recently, I came across a post by the Paysa Blog, which was named Silicon Valley's Most Valuable Skills.
I found that blog pretty interesting, particularly the coverage of the highest paying programming languages.
The website has listed the highest paying programming languages by average salary and percentage of job vacancies demanding that language. The chart shared below accounts 29 different programming languages. Before examining the details, let's take a look: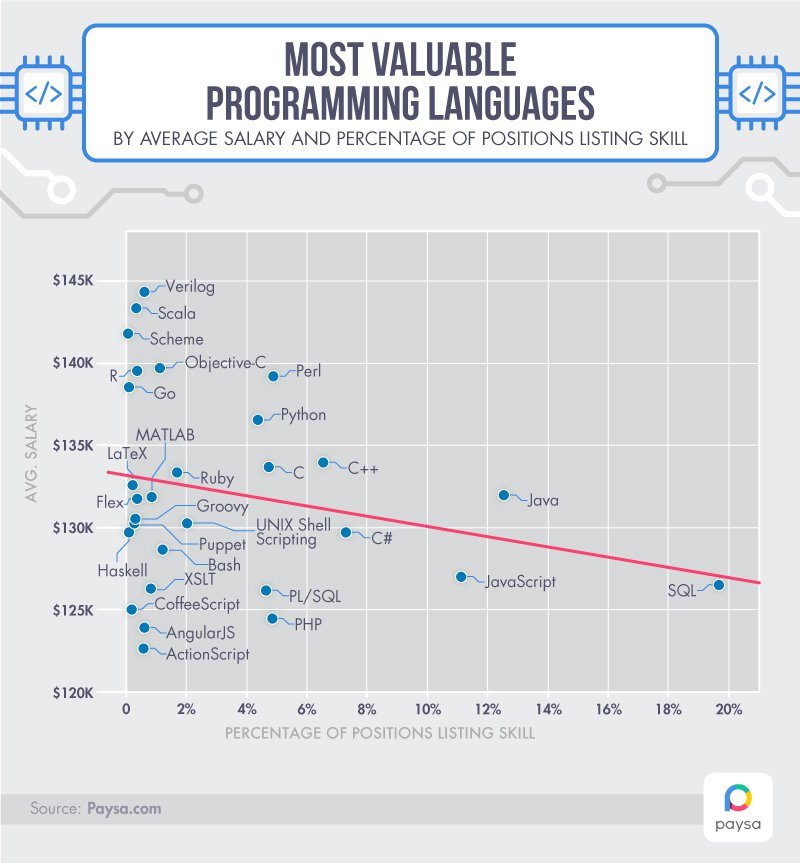 This chart clearly shows one trend — the highly compensated skills are listed on the lesser number of job openings. If we think for a moment and apply the universal demand-and-supply principle, this makes sense.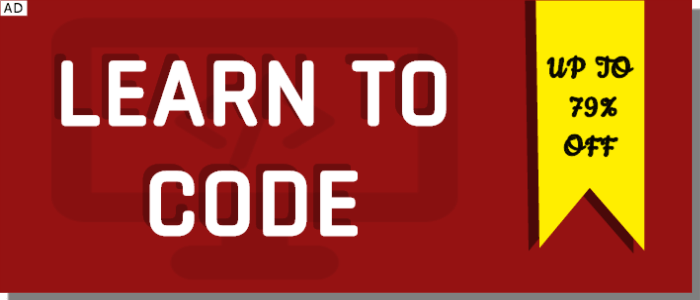 Objective-C, a programming language that's slowly being replaced by Apple's open source Swift programming language, appeared on less than 2% listings. It manages to offer developers and engineers a $140,000 annual salary.
The same trend is observed when we look at Verilog, R, and Scala. Strictly salary-wise, here's the top 15 list:
Highest paying programming languages
Verilog
Scala
Scheme
Objective-C
R
Perl
Go
Python
C++
C
Ruby
LaTeX
Java
MATLAB
Flex
All 29 languages, along with their position listings, can be seen in the chart shared above.
If we take a look at the position listings, we'll find that SQL leads the chart, followed by Java, JavaScript, C#, and C++. Being the most in-demand language across all job postings, SQL was one of the lowest compensated languages.
Did you find this article interesting? Which languages do you wish to learn in 2017? Feel free to share your views in the comments section below.
Also Read: The Reason Why C Programming Language Was Named C