In-built storage space in mobile devices has increased over time. Therefore, these days, users care less about the photos they click and save in their devices even if the clicked photos are bad.
Avast, the company behind the popular Avast Antivirus, conducted a photo research project under which it scanned 3 billion photos of over 6 million users to conclude that 22% of the images are "bad."
Here, from "bad" photos, Avast means the photos that are blurry, poorly lit, photos that you click accidentally, and duplicate photos clicked when you accidentally press the "burst mode" button on your Android smartphone.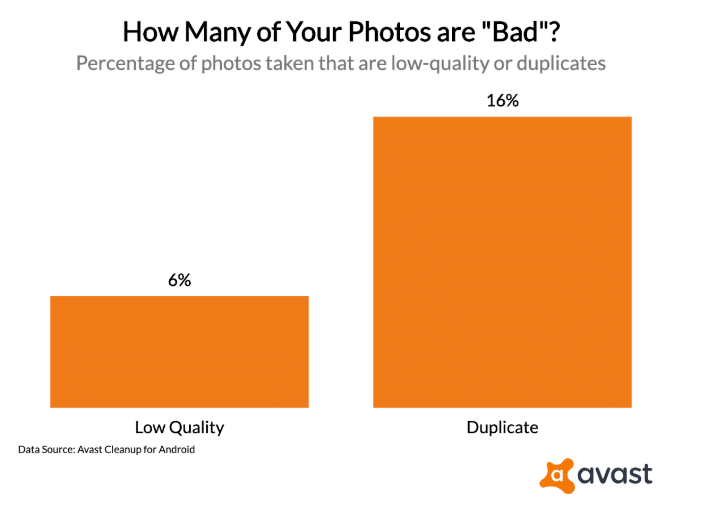 On average, users store 952 photos on their devices. Out of which, 58 photos are low-quality, and 154 are duplicate.
WhatsApp Images And Screenshots Hog Up Most Of the Space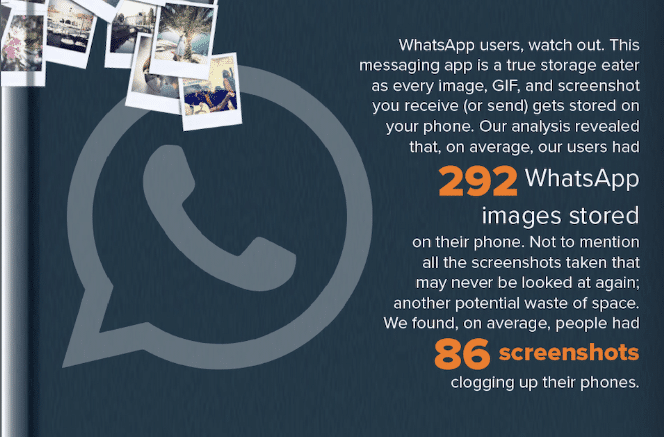 Avast's survey revealed that WhatsApp images and screenshots hog up most of the space on the phone. The study says that on average, there are 292 WhatsApp images and 86 screenshots in a users' phone.
Japanese Users Have The Most "Bad" Photos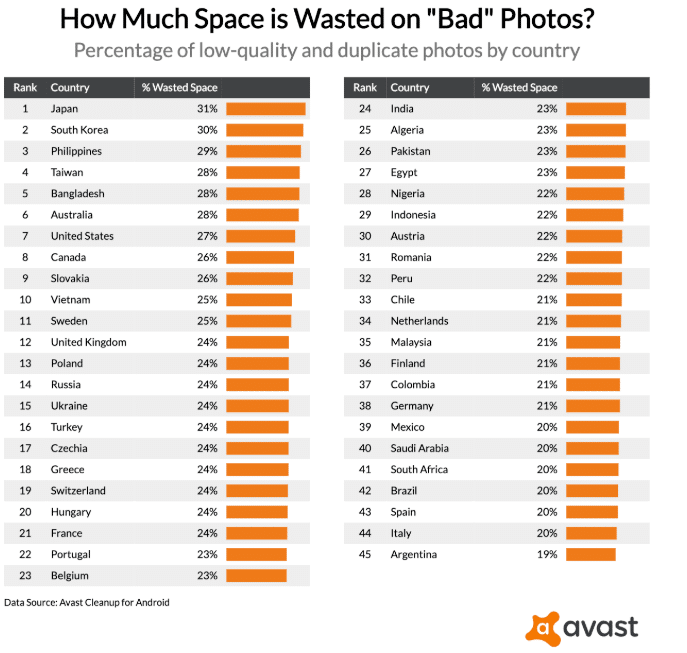 The survey also analyzed the percentage of "bad" photos stored by the users according to the country. Japan topped the list with 31% of wasted space while Argentina appeared at the bottom of the list with just 19% of "bad" photos.
Women Save 24% More Photos Than Men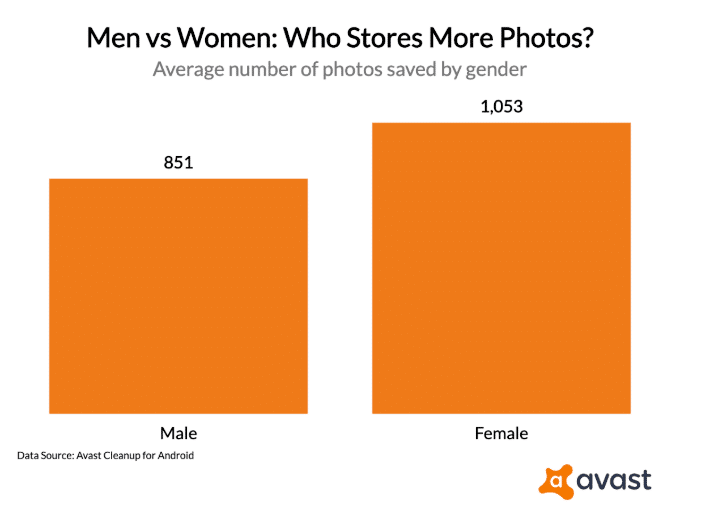 Avast's survey also analyzed the percentage of stored photos according to gender, and women lead the race. The average number of photos saved by women is 1,053, whereas the same count for men stands at 851.
The survey conducted by Avast provides an insight into how users store photos in their Android devices, and the majority of statistics is a result of the increased storage that we get in our smartphone these days. You can refer to the complete survey here.