The 2021 Tesla Model Y recently received some interior tweaks and is ready to be sold in the U.S. market. The latest variant of the electric crossover Model Y, or the commonly known refreshed version, is the latest among its siblings to receive any major update.
In the past few months, Tesla brought some major updates to all of its electric cars, including the Tesla Model S, Model X, and Model 3.
With Model Y refresh, the entire line-up of Tesla is up to date. However, compared to its siblings there are very few changes in the electric crossover SUV Model Y. Anyway, without any further ado, let's get to the details of what all new is there in the 2021 Tesla Model Y.
2021 Tesla Model Y Refresh – Interior Changes
Recently, a member of Tesla Motors Club 'joeinsac' spotted the new Model Y in California and shared its images. Here's what we can say from the images:
New Center Console
The biggest difference you see is the center console between the front seats. The center console now has a matt black finish and a retractable sliding cover. Above this sliding cover and right below the center screen is the location of the wireless charger.
Earlier the center console was in piano black color with a glossy finish. In addition, it was a foldable cover instead of a sliding one.
Customers Had Issues With Old Center Console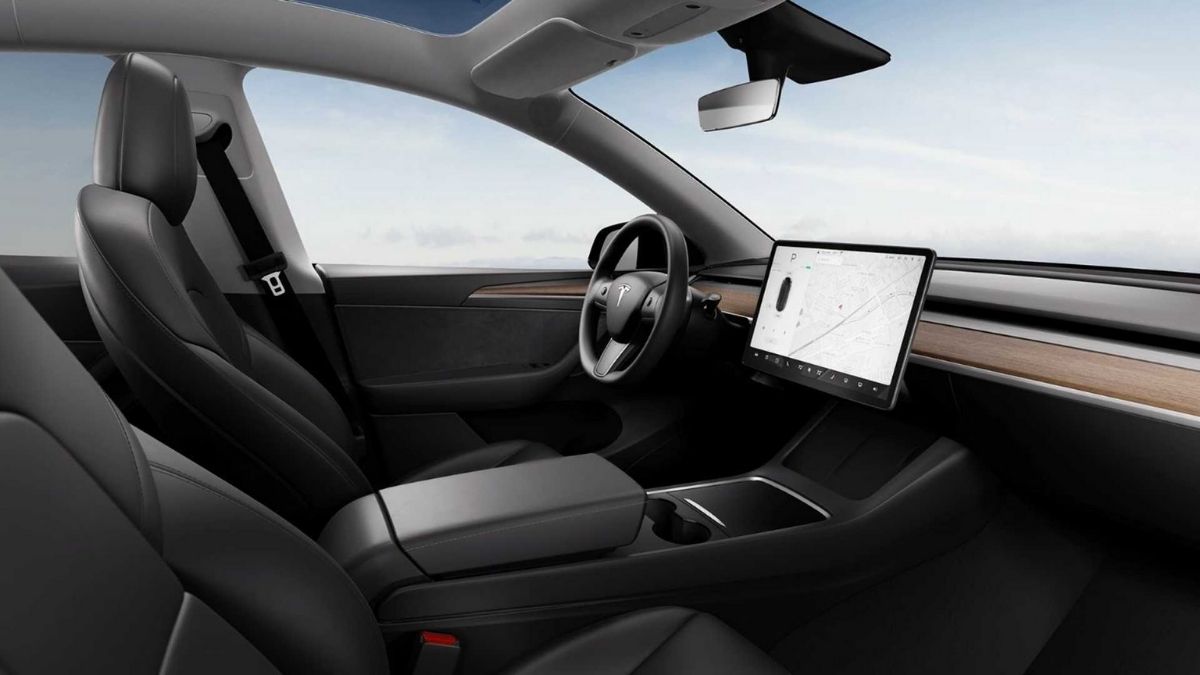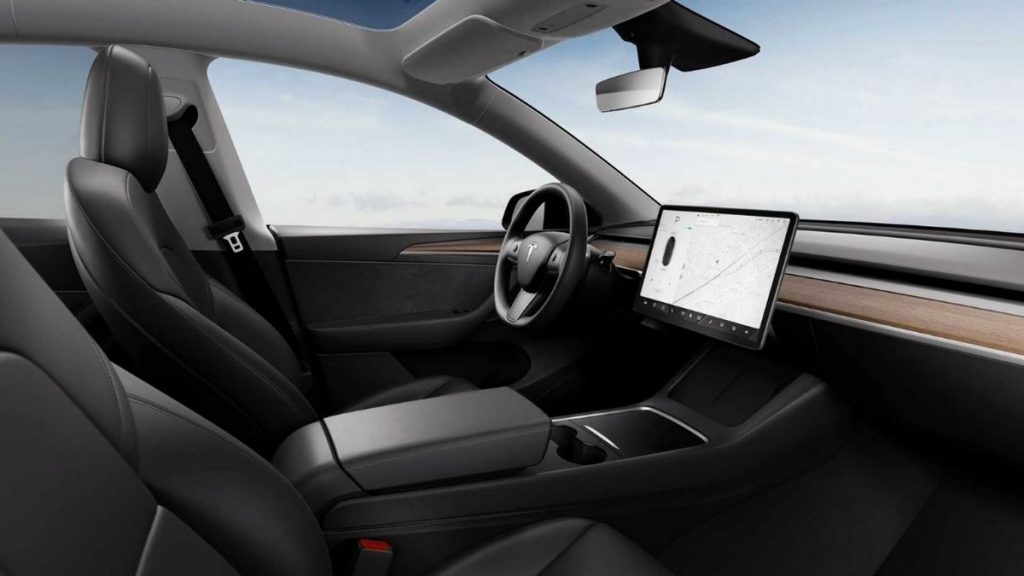 The problem that most owners faced was due to the high glossy surface of the center console. Due to the shiny cover, it easily catches fingerprints, scratches, and dirt frequently.
The owners had to clean it regularly. So, this was the problem with it.
Similar changes to the center console were first brought to the 2021 Tesla Model 3. However, the Model 3 received a lot more updates like a heat pump, black trims, dual pane window, and much more.
The reason Model Y gets a minor update is quite simple. The Model Y was launched in March 2020 and is already equipped with features like a heat pump and black trim of handles. Hence, it doesn't need a major update now.
However, there's something interesting that might surprise you. The refreshed variant of the Tesla Model Y is already in the markets in China for more than a month now.
Is Tesla Model Y China Is Ahead Of U.S. In Receiving Updates?
As per the sources, Tesla Model Y was launched earlier this year in China, and it has all the features of the updated version.
Additionally, there are more features like a heated steering wheel, HEPA air filtration system, and more. We hope these features, too, will make their way to the U.S.-focused Model Y.
What do you guys think? Share your views in the comments section below.
Source: Teslarati