It seems Tesla has begun delivering the 2021 Model X, and the EV comes with a range upgrade. Recently, a man bought a 2021 Tesla Model X and shared an image of the EPA Monroney Sticker on it that shows 371 miles range rating. This guy is a member of the Tesla Motors Club and uploaded the image on the same platform.
A Monroney sticker is commonly known as a window sticker, which contains information like fuel-economy, greenhouse ratings, cost-saving rating, etc. In the US, all new vehicles must have this Monroney sticker.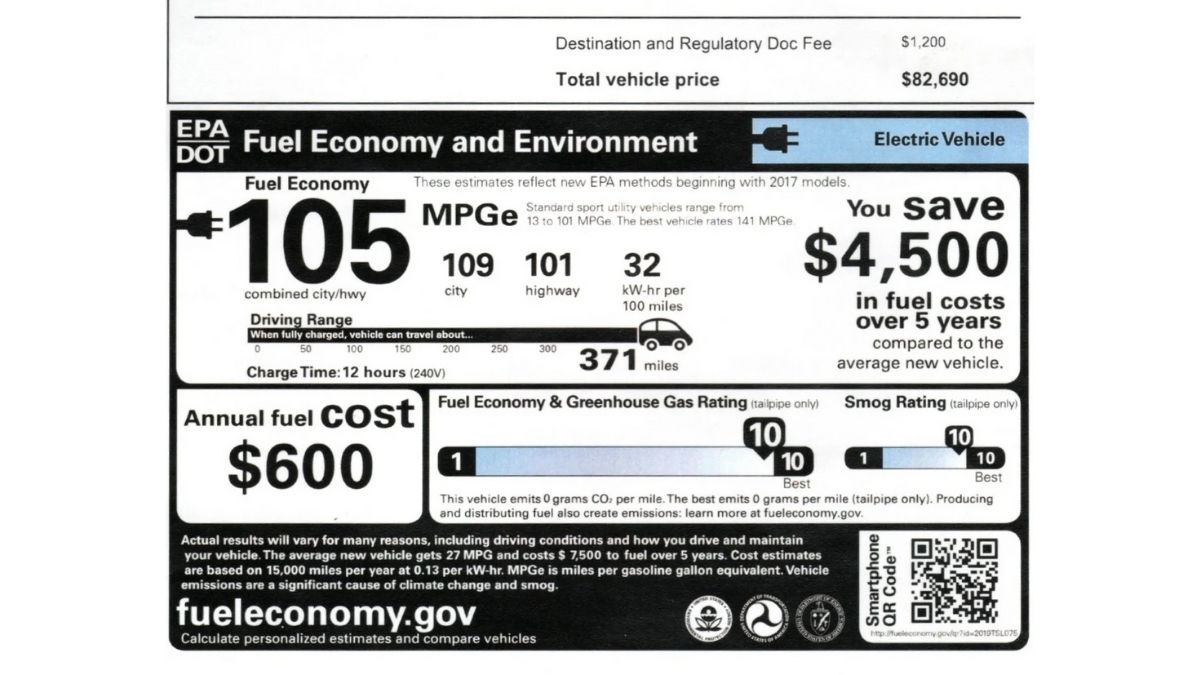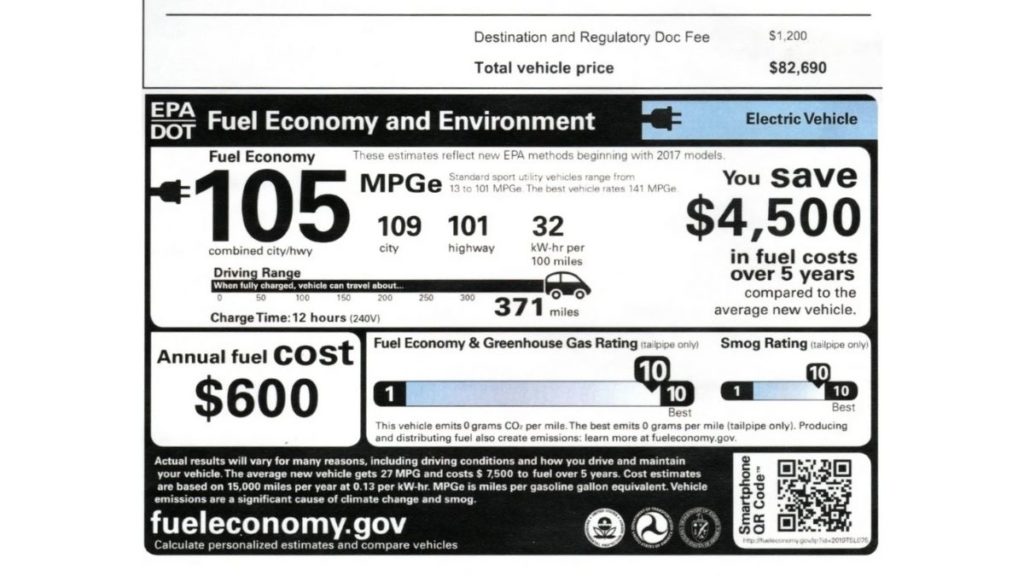 "I just took delivery of a 2021 Model X, vin 308XXX, and I was surprised to see that the EPA Monroney Sticker lists the range at 371 miles. EPA does not have the 2021 Model X listed on fueleconomy.gov. My car is equipped with the new version H battery. I wonder if the 371 mile rating is due to a chemistry change in the 18650's cells from Japan," the Tesla owner wrote while posting the image.
However, he added that he still hasn't fully charged his Model X Long Range Plus, and on extrapolating, the total range is turning out to be 351 miles. He said maybe it would get updated to 371 miles with a software update.
Also Read: Tesla Unveils Model S Plaid With 520+ Miles Range
Tesla Is Yet To Update Its Website for 2021 Model X
The 2020 Tesla Model X comes with a 351-mile range. Though Tesla may have given it a range upgrade for 2021, it still advertises the 351-mile range on its website. Maybe, there are some formalities that the EV maker is busy completing before updating the website.
Anyway, there is almost a 20-mile range increment, which is around a 5% boost from the previous model. Panasonic, which provides the 18650 cells, said in a statement that it will improve the energy density of these cells by 20% over the span of 5 years. It seems the company has already accomplished the first step of its goal.
If we look at the past few months, Tesla has brought some major improvements to its electric cars. Recently, the EV maker made several announcements regarding Tesla Model S. Now, it appears that it's Model X's turn to receive some upgrades.
What do you guys think about this news? Do share your views in the comments section below.