Apparently, the 2021 Tesla Model 3 battery size has been revealed and it's an 82 kWh pack.
The 2021 Tesla Model 3 or simply the refreshed variant of the electric car, is finally available on the market. (rephrase) Tesla has introduced a host of improvements with the latest upgrade, including the electric range, Sentry Mode, new wheels, and much more.
With the refresh, Tesla improved the electric range of the Model 3 from 323 miles to 353 miles for its long-range variant.
Until now, we weren't aware of the battery's size incorporated into the new Model 3. However, the automaker recently shared details of the 2021 Model 3 with a customer in Europe who disclosed that it's equipped with an 82 kWh battery.
2021 Tesla Model 3 Battery Size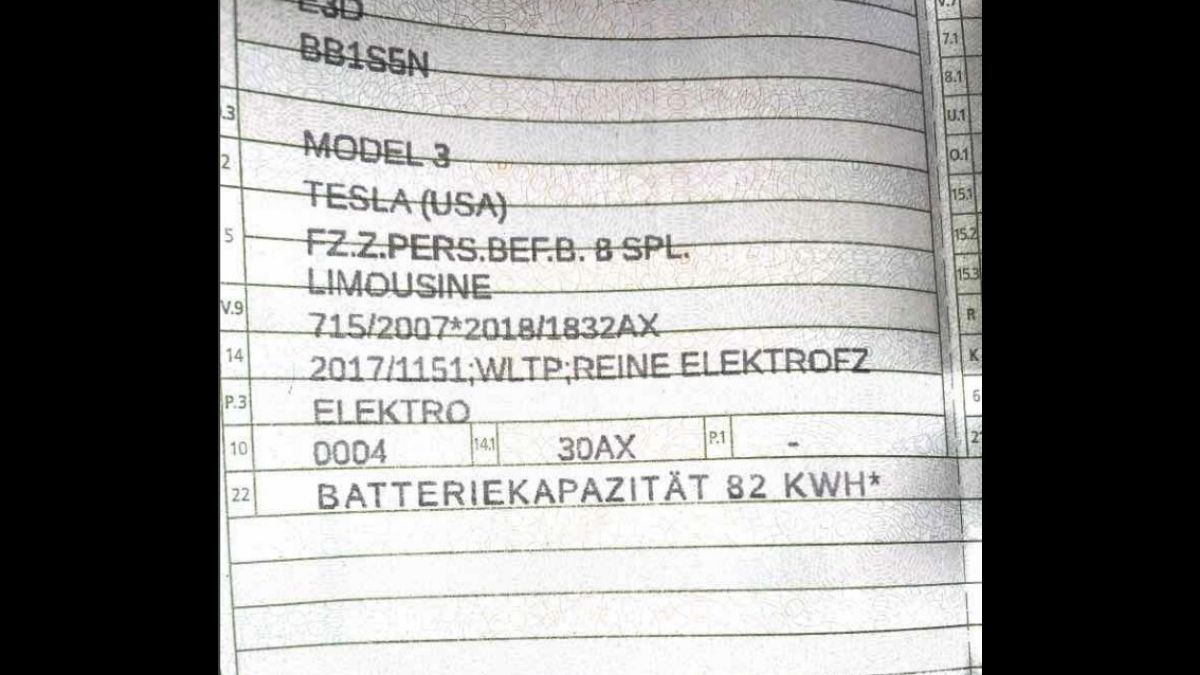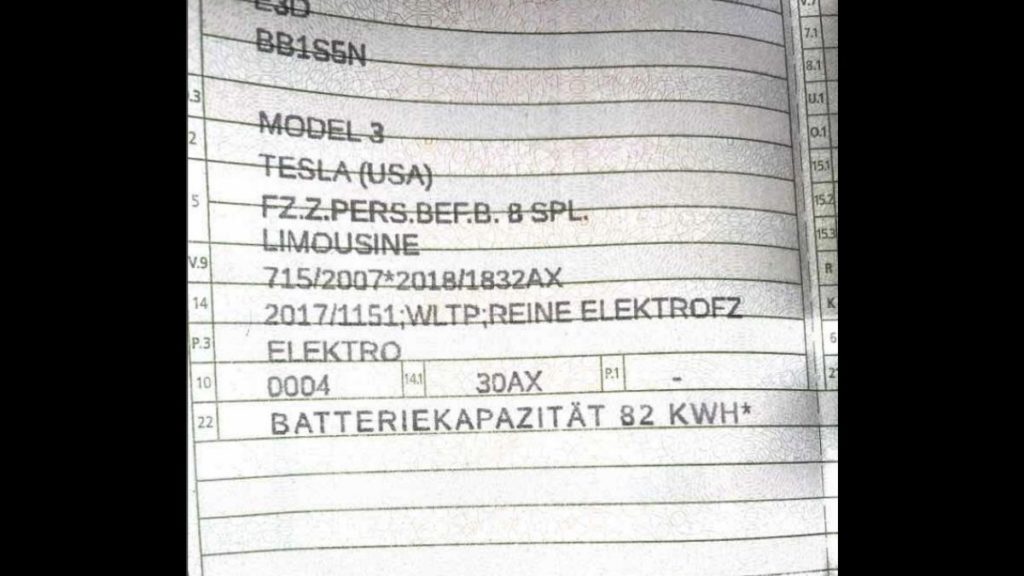 The document has been shared by a member of the r/teslamotors community on Reddit. He said the Model 3 Long Range variant and Performance are on their way to Europe, and it seems they already have the new Panasonic cells.
The user was referring to the new Panasonic cells with 5% increased energy density.
While the Model 3 is on its way to Europe, Tesla already sent the papers to customers before its delivery. The automaker did so to ensure a smooth delivery process. The same paper unveiled information about the size of the battery equipped in the new Tesla Model 3.
Earlier, the 2019 and 2020 variants of Tesla Model 3 used to have a 79 kWh battery.
Though the 2021 Tesla Model 3 is equipped with an 82 kWh battery pack, it still uses 2170 cells. If we talk about the recent Tesla Battery Day, Elon announced Tesla soon will produce new 4680 battery cells that will further improve the energy density of Tesla electric cars.
Anyway, what do you guys think about it? Share your views in the comments section below.