Today we are going to have the 2021 Tata Safari Vs MG Hector Plus comparison to find out which one would be a good choice for the drivers. Tata Harrier and MG Hector are like born competitors, and their rivalry just took another step with their recently launched successors Tata Safari and MG Hector Plus.
Both Tata Safari and MG Hector Plus are full-size SUVs and the bigger versions of Harrier and Hector respectively.
However, it's not just the size that makes all the difference; there are some features that altogether set them apart.
Let's dive deep and explore all the differences between these two SUVs. Also, we'll discuss which one will be better for you and why?
2021 Tata Safari Vs MG Hector Plus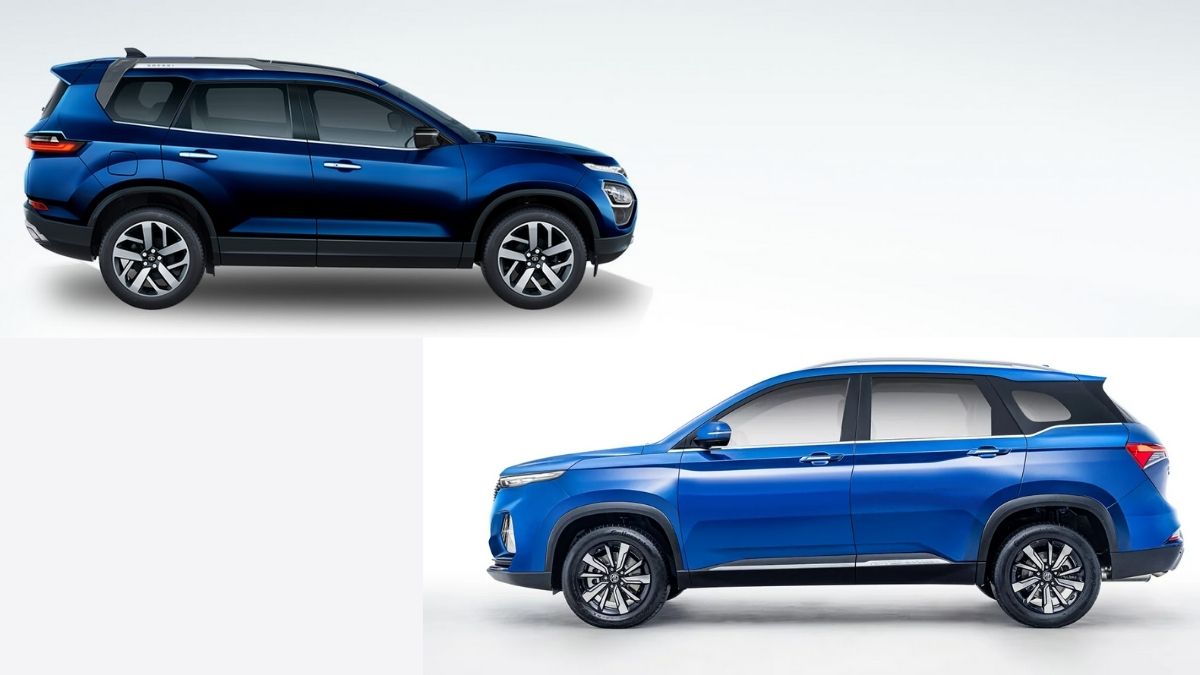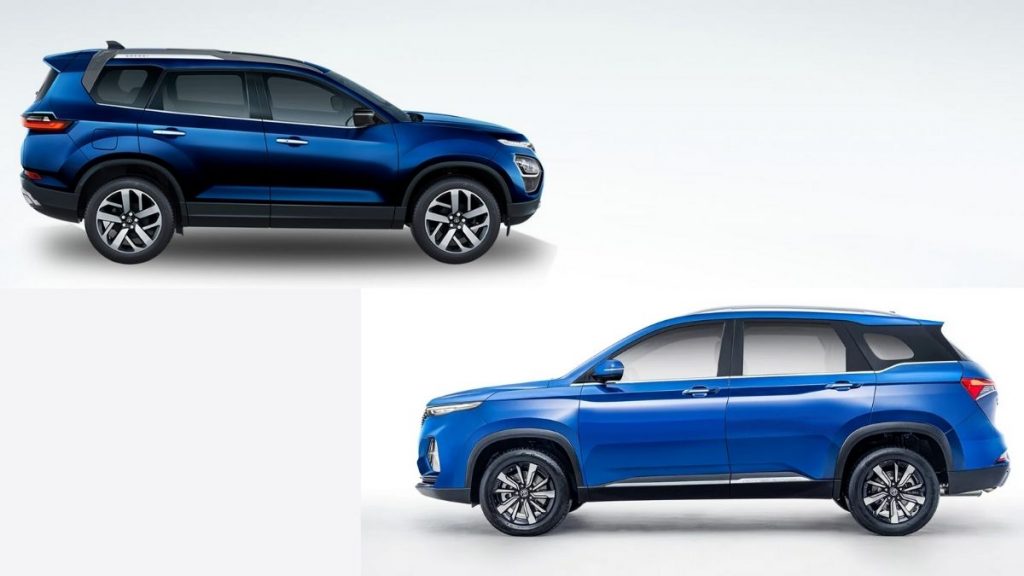 Dimensions: Which One Is More Spacious?
| | | |
| --- | --- | --- |
| Dimensions | 2021 Tata Safari | MG Hector Plus |
| Length (mm) | 4661 | 4720 |
| Width (mm) | 1894 | 1835 |
| Height (mm) | 1786 | 1760 |
| Wheelbase (mm) | 2741 | 2750 |
From the above information, we can say that MG Hector Plus is built on a longer wheelbase, hence making it 59 mm longer than Tata Safari. A longer wheelbase also ensures that there'll be more legroom in MG Hector Plus.
However, the new Tata Safari is wider and taller than its counterpart. Owing to the sharp head and rear lights, curvy fenders, roof rails, and an aggressive design, Tata Safari looks sportier than Harrier Plus. Also, due to greater height, we can safely assume that there will be more headroom inside Tata Safari's cabin.
Performance And Fuel- Efficiency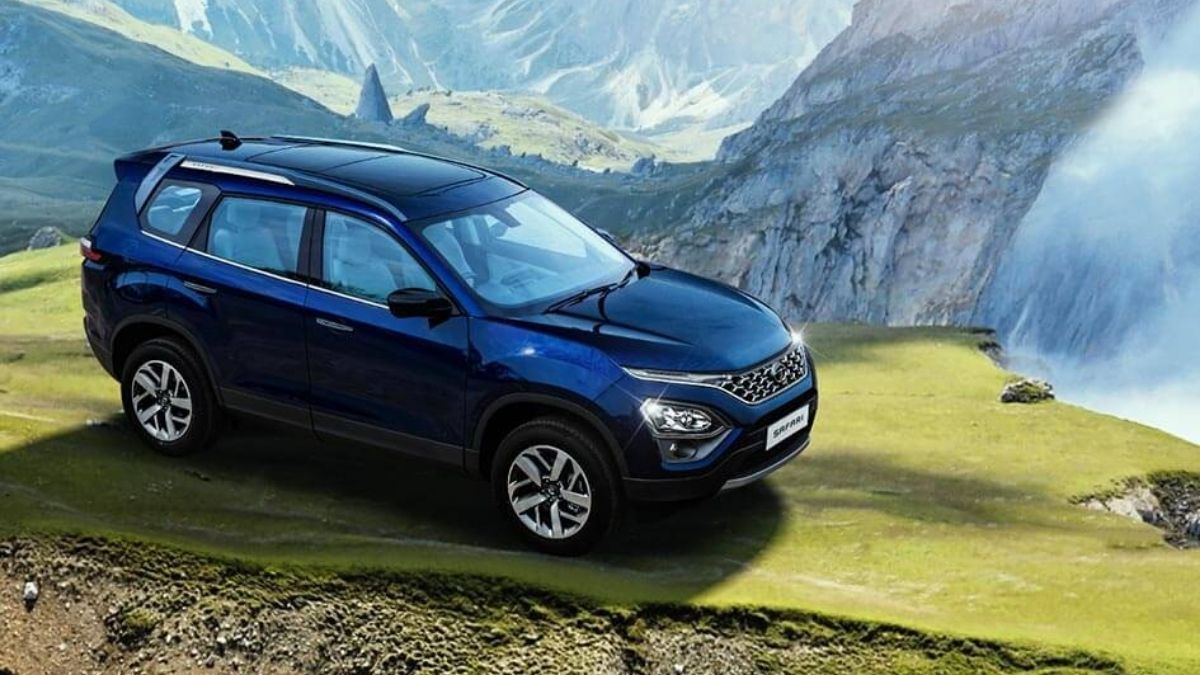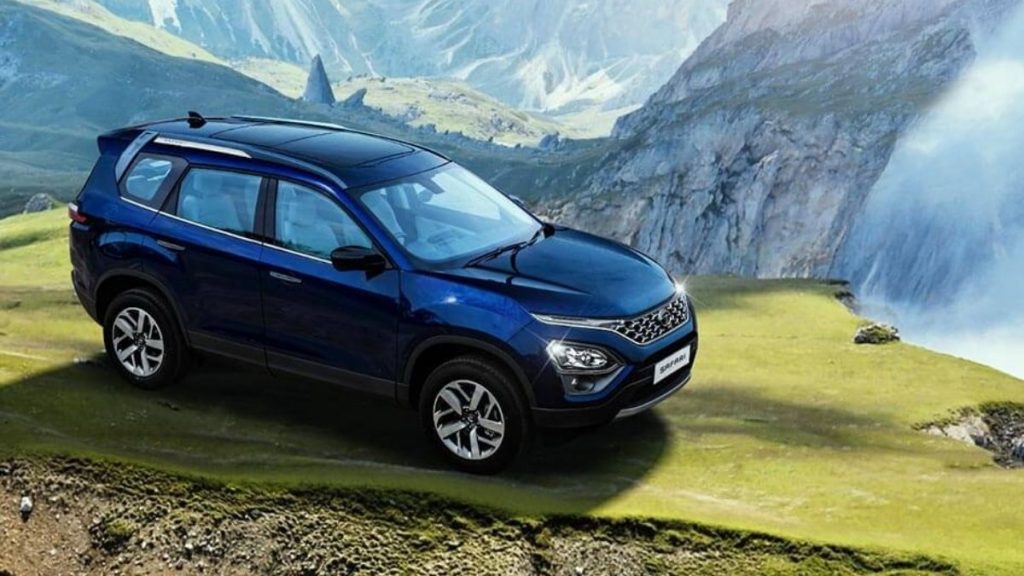 Specifications
2021 Tata Safari
MG Hector Plus
Engine Options
Kryotec 2.0-liter Turbocharged BS6 Diesel
2.0-liter Turbocharged BS6 Diesel
1.5-liter Turbocharged BS6 Petrol
1.5-liter Hybrid BS6 Petrol
Engine Specs
167.6 BHP and 350 Nm of Torque
167.6 BHP and 350 Nm of Torque
141 BHP and 250 Nm of Torque
141 BHP and 250 Nm of Torque
Mileage
14 km/l (Apprx.)
Diesel- 16-17 km/l
Petrol- 11-13 km/l
Petrol Hybrid- 14-16 km/l
The 2021 Tata Safari is only available in diesel options, while MG Hector provides a range of engine options, including diesel, turbo petrol, and hybrid petrol variants.
Speaking of the diesel engine, both Safari and MH Hector Plus are equipped with a 2.0-liter engine with the same power output. Hence, we can say that there is a tie between these rivals.
However, in terms of ride quality and driving pleasure, one might differentiate the two.
Tata Safari is underpinned by the OMEGARC architecture which is derived from Landrover's D8 platform. Additionally, Tata Safari provides different driving modes based on the terrain, for example: normal, rough, and wet. You can also switch between different driving modes like Eco, City, and Sports depending on your mood.
However, these multi-drive modes are absent in MG Hector Plus.
Thus, Tata Safari seems to be having an edge over Hector Plus in terms of ride quality and performance.
Interior Features And Seating Options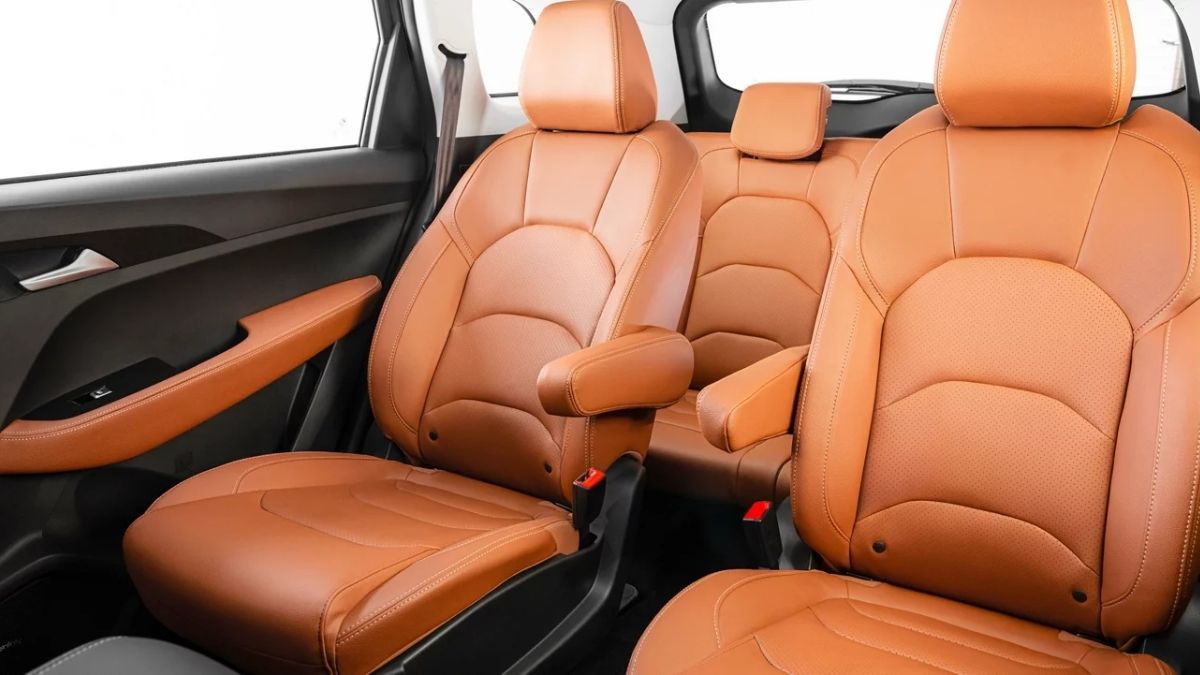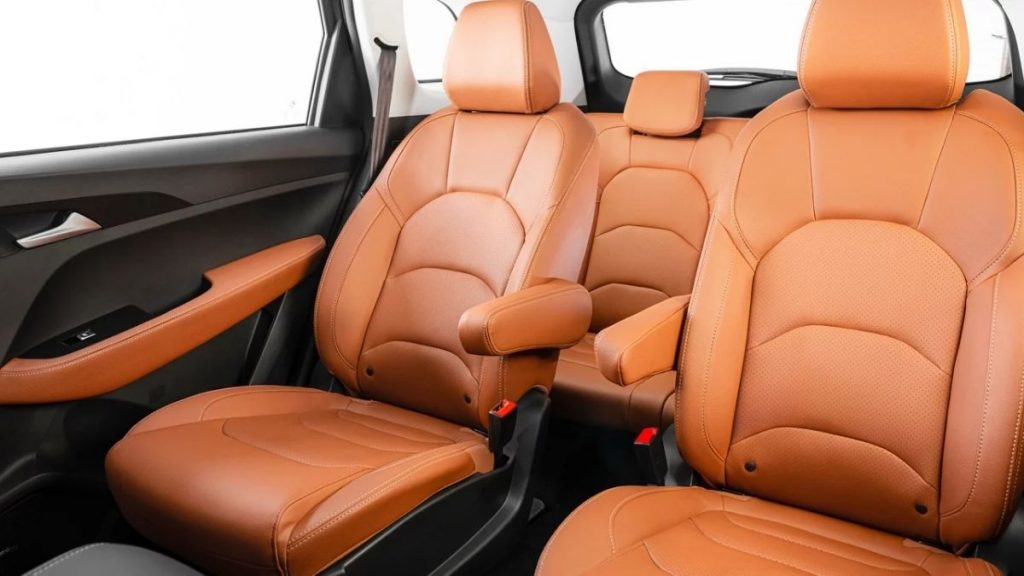 There are six-seat and seven-seat options available in both the 2021 Tata Safari and MG Hector Plus.
In both cars, the six-seater variants are equipped with two captain seats in the second row.
Looking at the interior we can say high-quality material has been used and both SUVs give a premium appeal.
An optional panoramic sunroof and six-way electronically adjustable seats are also available in both the SUVs.
Other common features include Apple CarPlay, Android Auto connectivity, USB ports, Bluetooth, automatic climate control, rain-sensing wipers, push-button start engine, etc.
However, MG Hector Plus is quite rich in features and provides additional features like a foot-activated auto tailgate, powered tailgate, a bigger HD infotainment touchscreen screen.
MG Hector Plus also offers over 50 connected features and responds to some of the Hinglish voice commands which is one of its unique features.
Safety: Tata Safari Vs MG Hector Plus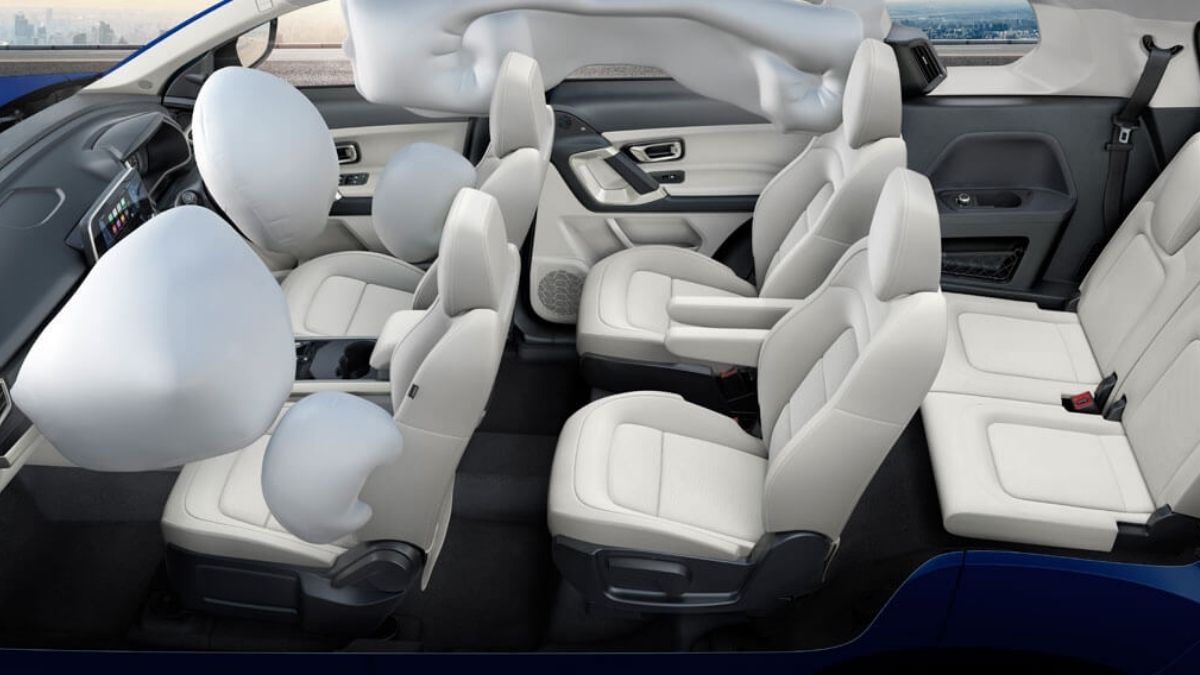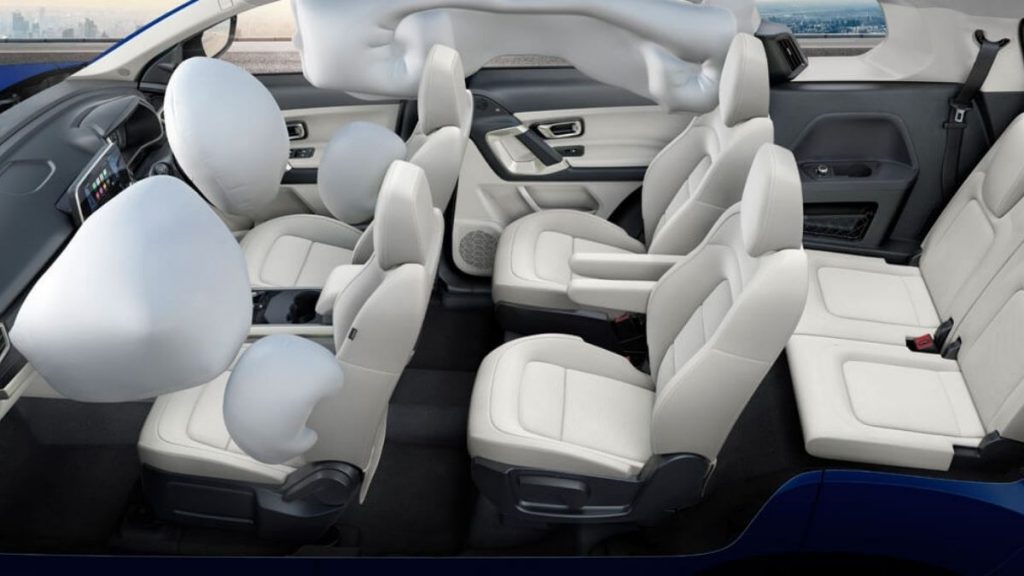 When it comes to safety, beat Tata cars in India are hard to beat. Indian automaker Tata Motors has an excellent reputation in the industry for making safe cars.
Tata Motors has the highest number of cars in India to achieve a five-star rating in Global NCAP crash tests.
Although Tata Safari is yet to be crash-tested, being the flagship car of the automaker, it has the highest number of safety features.
Tata Safari is equipped with ESP and 14 additional features including, ABS with EBD, six airbags, all-disc brakes, hill hold and hill descent control, TPMS, Child seat ISOFIX, and much more.
However, it doesn't mean MG Hector Plus is not a safe car. Hector is also equipped with all the necessary safety features like ESP, Traction Control System, Hill Hold Control, Brake Assist, ABS with EBD, all disc-brakes, speed alert, and much more.
Going through the feature list, there isn't much difference. However, in our opinion, our heart goes for Tata in terms of safety standards only.
Price
Finally, coming on to the price, Tata Safari starts at Rs 14.74 lakh and goes as high as Rs 21.75 lakh (ex-showroom). On the other hand, MG Hector Plus costs between Rs 13.34 and 19.22 lakh (ex-showroom).
If we consider the diesel variants only, the price of MG Hector Plus starts at Rs 14.65 (ex-showroom).
Which Is The Best SUV? MG Hector Plus Vs 2021 Tata Safari
It's quite a difficult call to choose when there's fierce competition between the two contenders. However, it mostly depends on your needs and requirements.
If you need a sportier car with better performance and driving pleasure and safety is your priority, then go for the 2021 Tata Safari.
Similarly, if you want a feature-oriented SUV with a bit of class, we would suggest MG Hector Plus.
Anyway, it's your personal call at the end of the day. Do share your views in the comments section below.