Hyundai has released a teaser for the all-new 2021 Elantra on its official YouTube account. With the teaser, the South-Korean automaker revealed that the car would have its world premiere on 17th March 2020 at 7 pm PST (7:30 am IST) in Los Angeles, California.
Furthermore, Hyundai announced that the pre-production model would be available from September 2020.
Here's The Teaser For The All-New 2021 Hyundai Elantra
An earlier leak for the 2021 Hyundai Elantra hinted at the upcoming car being tested. However, now we finally have a sneak peek of the car. Although it's a very short teaser, the car is almost looking like a concept, but it is evident that the new Elantra has a rich and sharp design.
Based on short glimpses in the teaser, the car will be a four-door sedan that looks more like a coupe. Apart from the striking exterior appearance, if we talk about the interior, then, so far, we have only one image of it.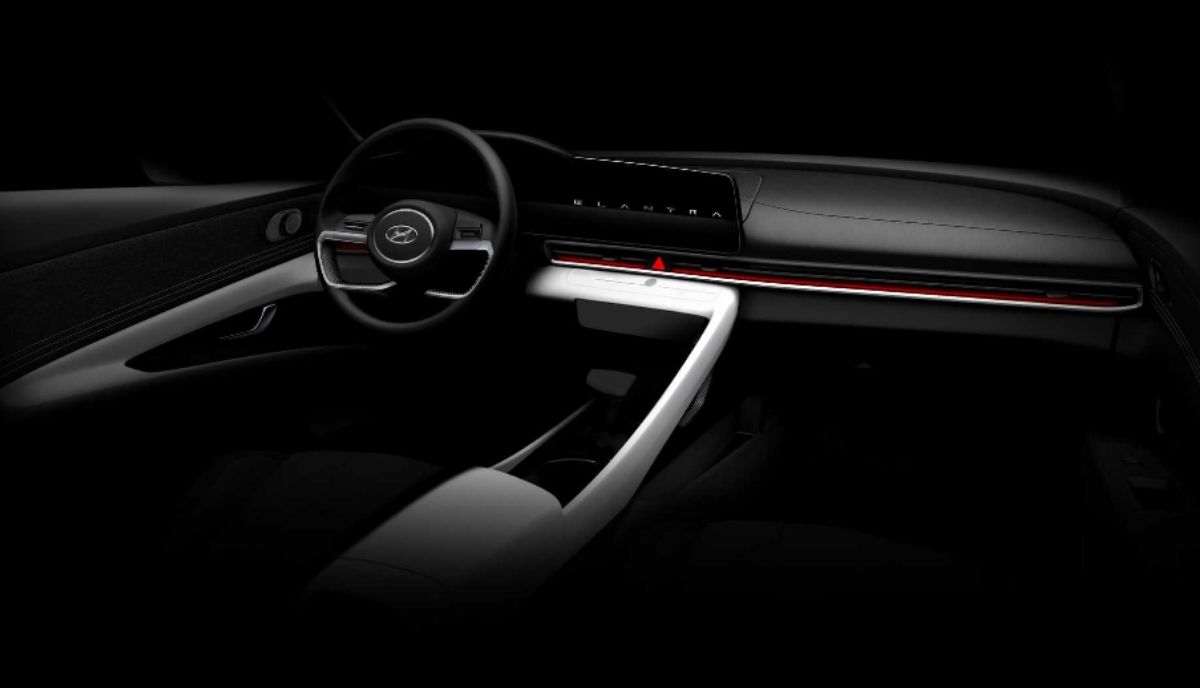 The interior resonates a lot with that of Tesla as it has no buttons inside the cabin. In other words, we can say it uses a minimalistic approach in favor of traditional dashboard equipment. It sports a single widescreen on the dashboard.
Speaking of price, there is neither a hint nor any official confirmation regarding the price of the 2021 Hyundai Elantra.
As of now, we can tell only what is discernible. However, the wait is not too long; within a week, there is the official premiere of the car, and stay tuned as we will try to cover every bit of information for you.