The 2021 BMW 5 series is here with a Plug-in Hybrid variant 530e that will deliver around 70 MPG (Miles Per Gallon) of fuel economy.
The BMW 5 series will have the following cars in its line-up: 530i, 540i, 530e, and M550i.
In addition to the plug-in hybrid powertrain in 530e, the 540i will also receive a 48V mild hybrid system.
The first generation 5 series was first launched in 1972 offering two sedans only. The sedan has been one of the best cars from the German automaker. Later on, the company added more models to its 5 series lineup.
The 7th gen 2021 BMW 5 series will receive a facelift and improvements to the hybrid powertrain. Here's everything you need to know about the 2021 BMW 5 series.
Also Read: The Difference between Hybrid and Plug-in Hybrids.
2021 BMW 5 Series Hybrid Will Provide More Power And Fuel Efficiency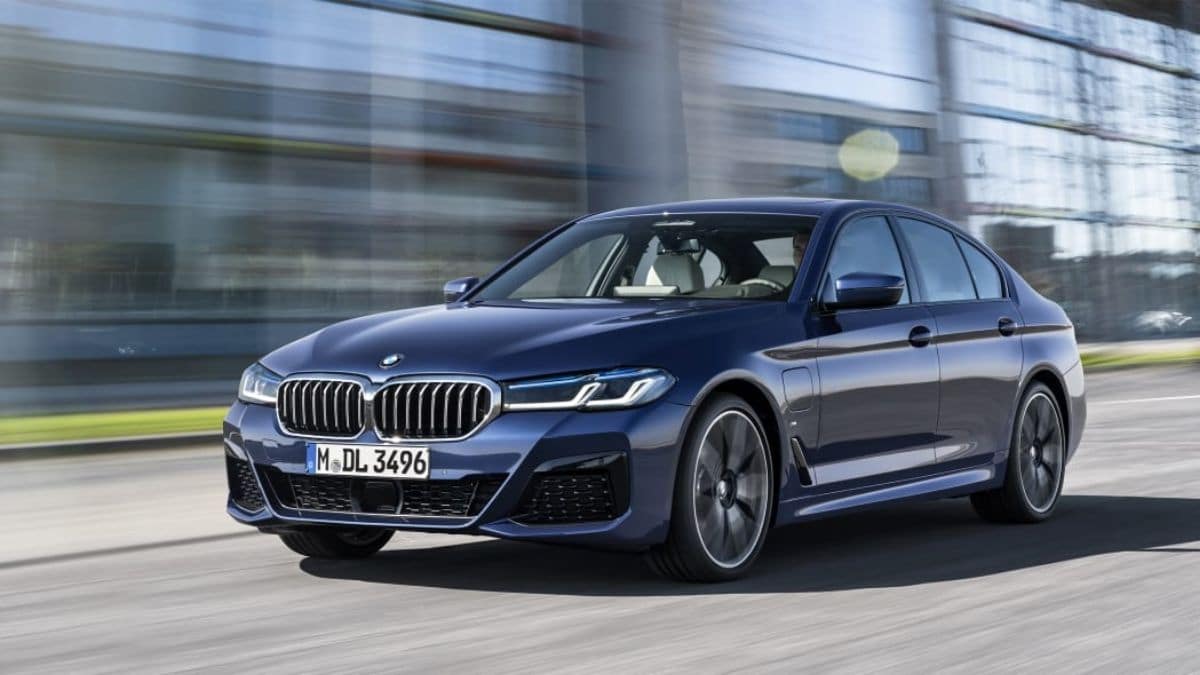 Among the family of sedans, the BMW 5 Series 530e will remain a plug-in hybrid only. The rest of the variants, excluding the 540i, will use a conventional IC engine setup.
If we believe the reports, the company says that the 540i will have a 48-volt mild system that will improve the overall efficiency of the vehicle. It will also allow the engine to shut down when speeds go below 9 mph and run on EV mode only.
The 530e will have an electric motor in addition to the 2.0-liter BMW TwinPower Turbo inline 4-cylinder producing 248 BHP.
Unlike 530i that has 248 BHP, the 530e will have a combined output of around 288 BHP. Other models, the 540i and M550i, will produce 335 BHP and 550 BHP respectively.
Furthermore, the hybrid 530e will deliver a fuel efficiency of 69 MPG, which is almost 40 MPG higher than its non-hybrid variant. It will also have a dedicated electric range. However, the EV range is yet to be disclosed by the company.
It Is Sportier Than Before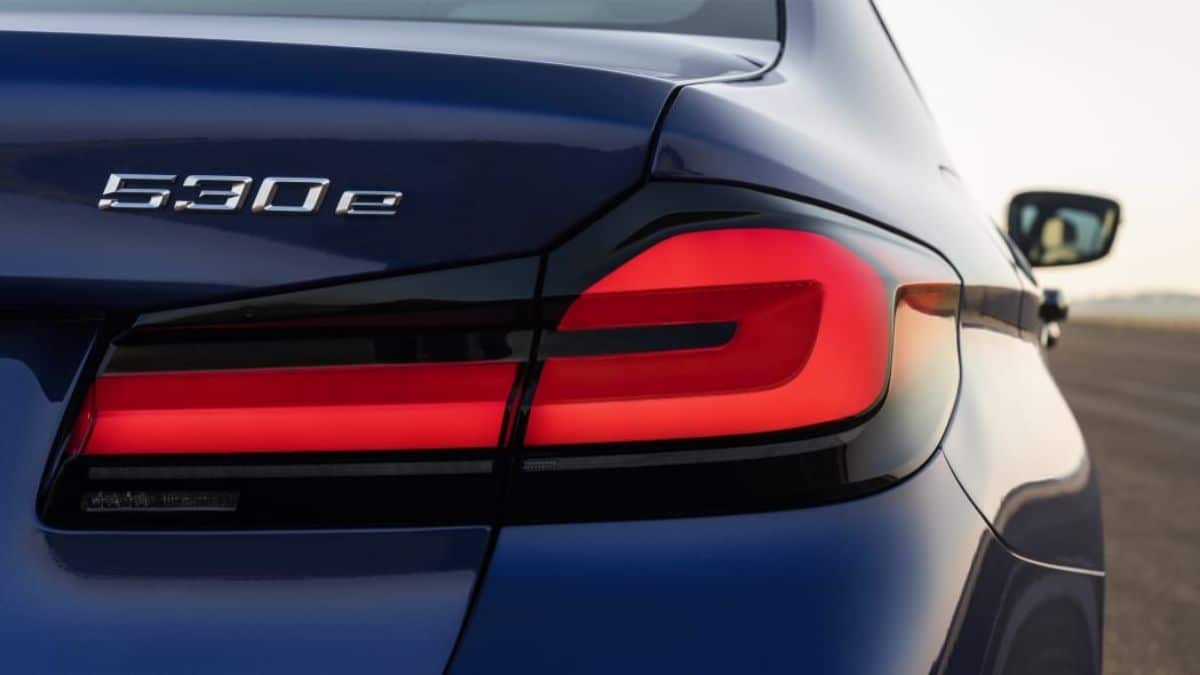 The latest version will have some cool refinements. The new BMW will get a facelift along with other makeovers. The 5 series hybrid will have the brand's iconic front grille, however, it will be wider than the previous version.
The front and rear LED lights will have a fresh new look, adding to the sleekness of the design. The overall length of the sedan will also be slightly longer.
The images show a honeycomb structured grille on the lower front bumper. If we go back to the rear then its unique shaped exhaust pipes make the 5 series sedan even sportier. The rest of the exterior profile remains the same.
In terms of pricing, then the BMW 5 series hybrid 530e will start at around $54,000 in the US market.