As you might already know, last year, the development preview of 1Password, a cross-platform password manager app, and later its first beta version was unveiled for all Linux-based operating systems.
Now with the advent of the new year 2021, the 1Password team has announced the release of new feature-packed beta version 0.9.8.
The latest 1Password for Linux Beta 0.9.8 is another one step closer to its official stable release with long-term support for Linux platforms as it's stable version is already available for Windows, macOS, iOS, and Android.
However, if you want a stable version of 1Password for Linux, you can also use 1Password X in your browser.
Coming to 1Password Beta 0.9.8, it now hides credit card numbers by default in the item details view and allows you to add and edit Date fields in the item editor.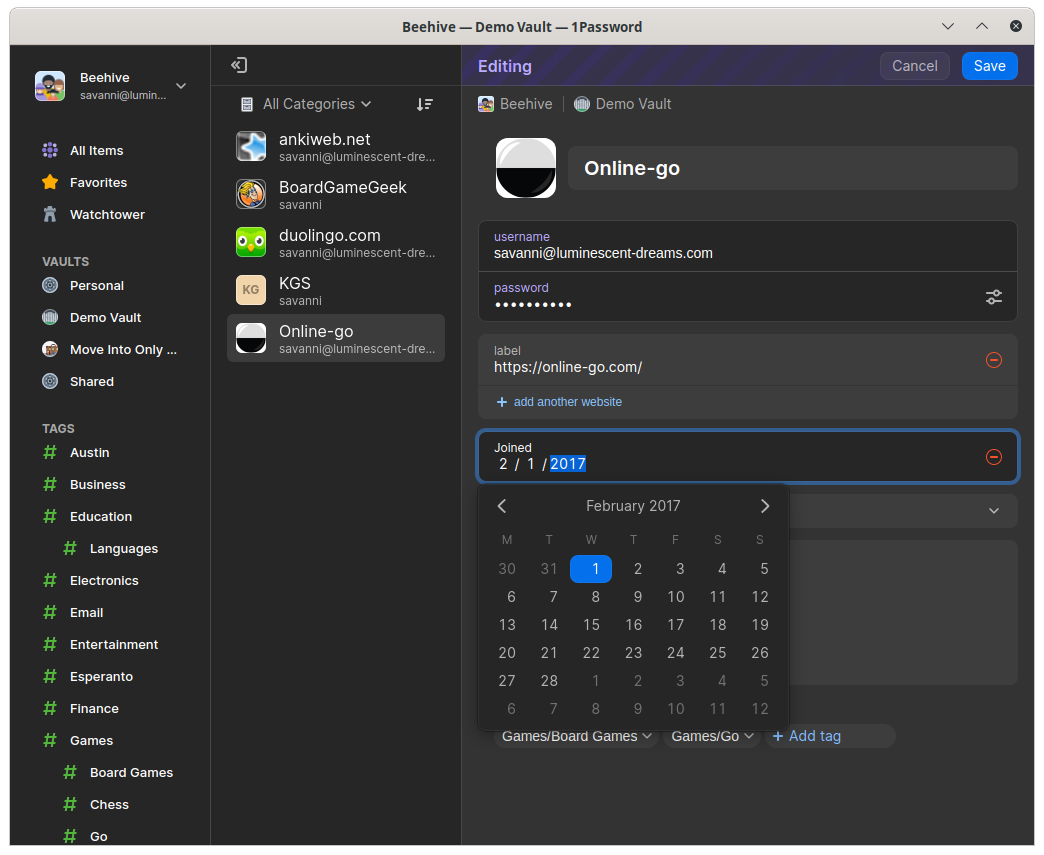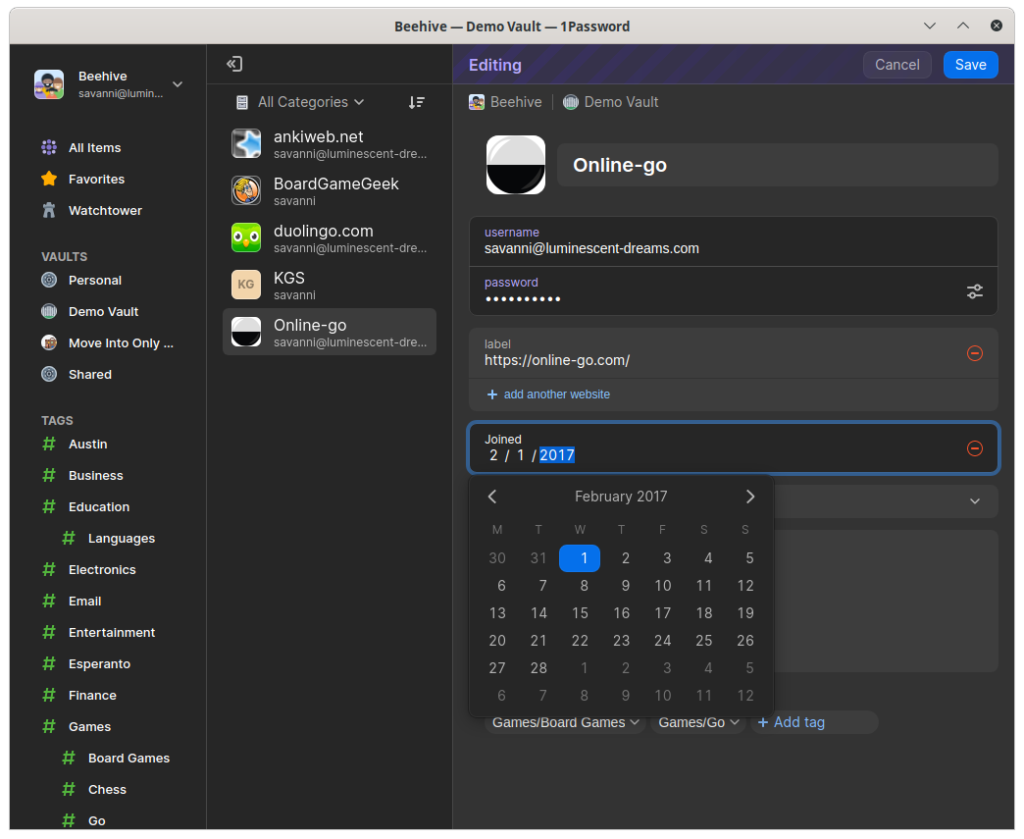 It has also improved sorting feature in both item list and vault list including sorting of non-English text.
Additionally, this Linux app is now more responsive to give better performance even if you perform long searches and other tasks simultaneously.
Here's the summary of other key changes in 1Password for Linux Beta 0.9.8:
All vaults grouped by the account in the sidebar
Sorting by "date created" or "date modified" now defaults to newest first
Added Save Collection button to the Manage Collections view
Allow cancellation of search
Search results no longer include trashed items
The sidebar no longer shows empty tags
Password Generator now uses consistent terminology for numbers in its settings
Added extra checks to memory enclave implementation guard against storage overflow
How To Install Or Upgrade 1Password App On Linux?
If you want to get 1Password on any of your Linux distributions, you can read our special article that will guide you to install 1Password on Linux using package manager, Snap Store, and AppImage.
Or, if you're already using 1Password on your Linux system, you can upgrade it to a new version 0.9.8 by running a single command:
For Debian or Ubuntu:
sudo apt update && sudo apt upgrade 1password
For CentOS, Fedora, or Red Hat:
sudo dnf upgrade 1password --refresh