Koenigsegg's latest hybrid supercar 'The Gemera' is anything but surreal. It is the first four-seater car from Koenigsegg. Furthermore, it is the first-ever car from Koenigsegg to use a three-cylinder engine. Gemera is possibly the only four-seater car to sprint from 0 to 62 mph (0 to 100kmph) in just 1.9 seconds.
The Swedish automaker will be making only 350 models of the hybrid car. The automaker also believes that this mega car can easily outperform many supercars out there, both electric and combustion engines.
Recently we also saw Czinger 21C which is also a super hybrid car. However, Czinger 21C comes with two seats.
The car premiered during a webcast as due to the coronavirus outbreak, the Geneva Motor Show got Shutdown. You can watch the stream highlights here.
Koenigsegg Hybrid Car The Gemera (Specs)
The hybrid car will be powered by a 2.0 Liter three-cylinder dry-sump twin-turbo engine. In addition to that, there will be three electric motors. Two motors will power the rear wheels and one will be in conjunction with the crankshaft.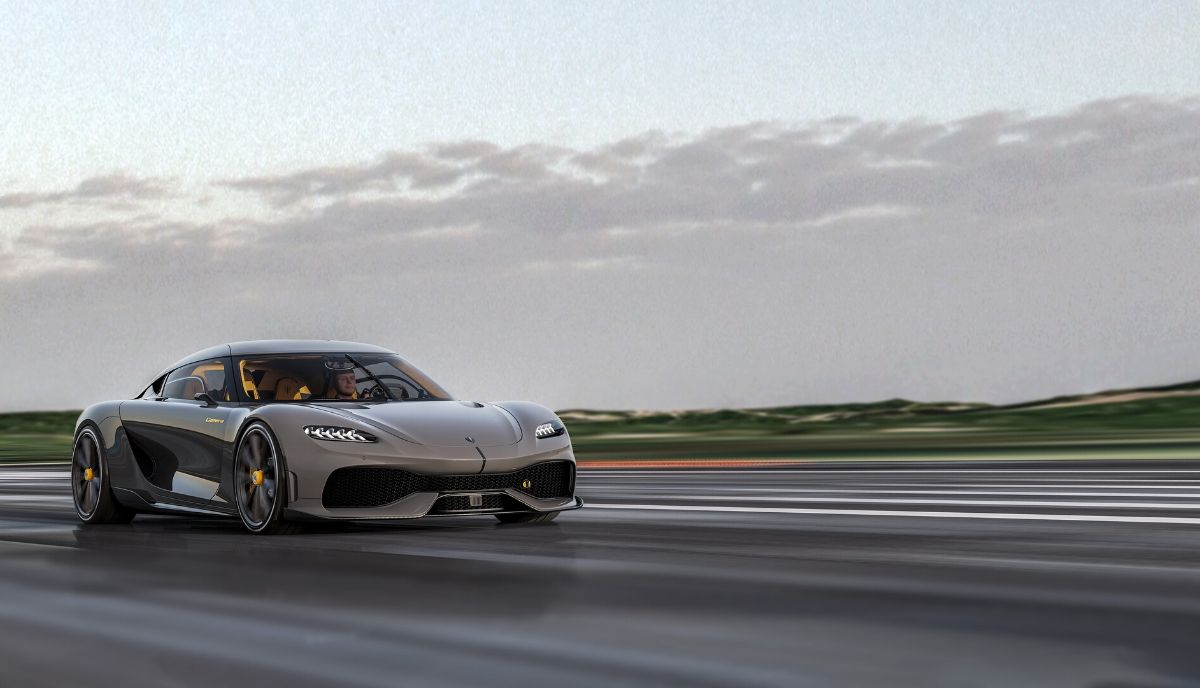 The engine was developed and created in collaboration with Koenigsegg and the sister company Freevalve. Owing to this joint effort the engine is named 'Tiny Friendly Giant' or TFG in short.
Additionally, the hybrid supercar is also equipped with a small 800V battery. In turn, the car has a combined output of 1700 BHP and a peak torque of 3500 Nm.
Furthermore, the engine has the ability to run on second generation CO2 neutral renewable fuels.
Interior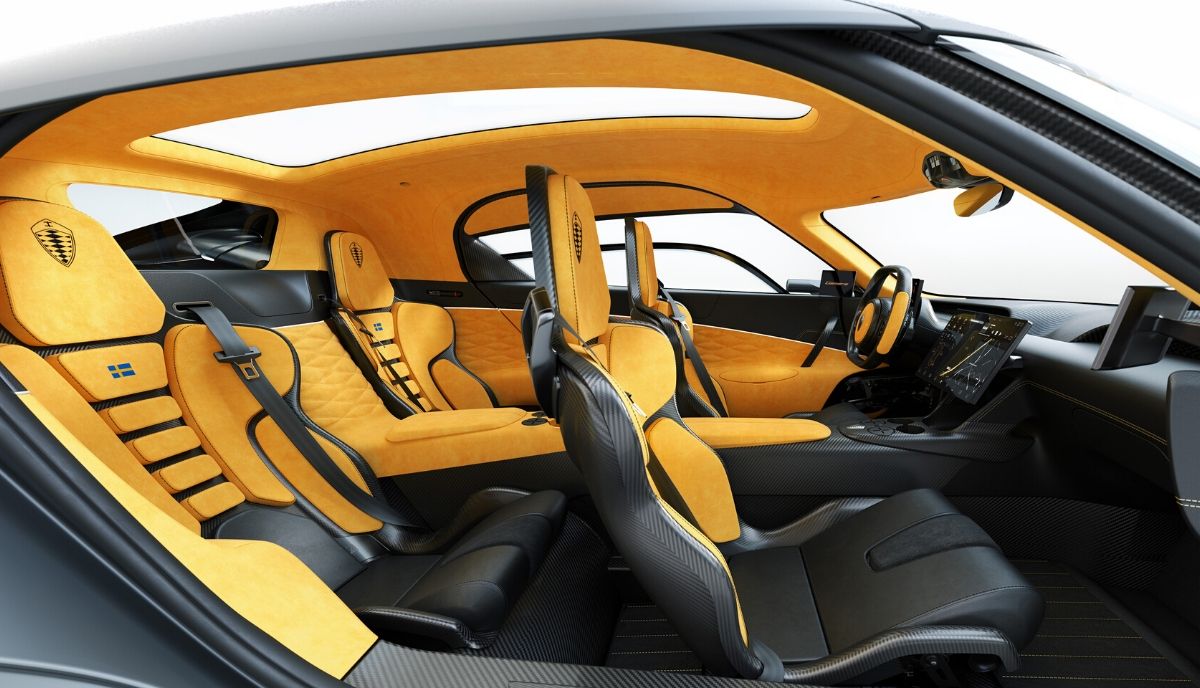 The hybrid Koenigsegg Gemera has this exquisite interior with not only enough space for four people but also ample luggage storage. Apart from this, it has eight cup holders.
Range
This supercar can go 50km in pure electric mode. However, on the ICE (Internal Combustion Engine) mode it can travel 950km in one full tank. In total, this supercar can complete 1000km in a single fill and battery charge.
Koenigsegg Gemera is the world's fastest hybrid supercar, which goes to show just how fun green vehicles can be. Tesla gets all the praise for being the only sustainable vehicle with a performance to match.
I think we should all start appreciating hybrid vehicles just as much for providing us with the performance and flexibility of an engine along with reduced emissions.