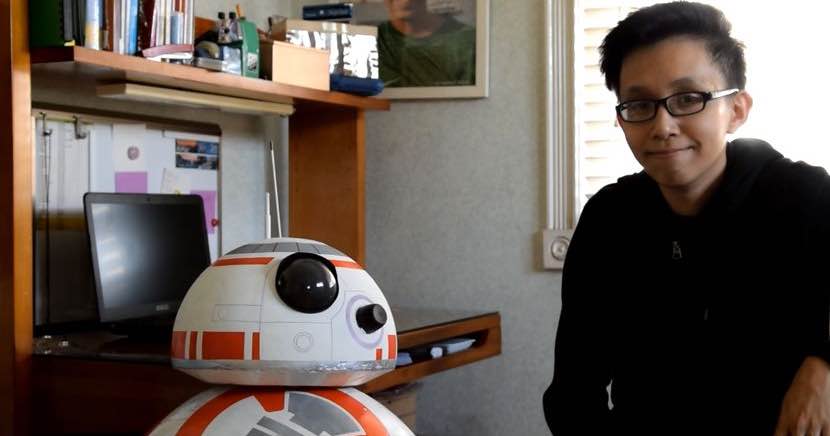 Short Bytes: The engineering prodigy Angelo Casimiro has made a life-size BB-8 droid. This robot was made by using the household materials and a little bit Arduino circuitry. Watch the video, see how it's done and make one for yourself.
A
17-year-old kid is here to teach you how to make
The Force Awakens'
BB-8 droid. While it may not be a real-life AI-powered droid, the engineering prodigy Angelo Casimiro has done a commendable job.
You can make this life-size BB-8 robot at home and control it with a free iPhone app. To cut down the cost, Angelo used paper mache to make the central sphere and topped it with a styrofoam head. Overall, this adorable BB-8 robot is made from just $100 worth of parts.
"Due to the limitation of materials, I resorted in using the materials around me (deodorant roll-ons as ball bearings, canvas as fiberglass, Christmas balls as the eye & etc.)", he says.
Talking about its brain, Angelo's BB-8 is powered by the open source microcontroller board Arduino Uno. It controls the wheels placed at the bottom of the robot when it moves around.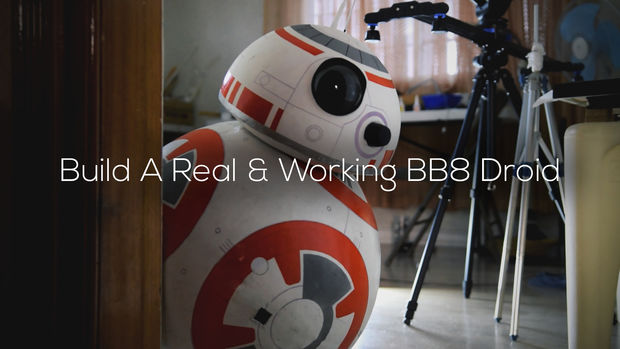 Angelo even manages to keep BB-8's head right in place with a set of speaker magnets and their magnetic force. To control the droid, Angelo uses a free Arduino controller app that is connected to a Bluetooth board placed inside the droid.
Also read: How To Watch Star Wars In Command Prompt Via Telnet
So, what are you waiting for? Grab some household tools, do some Arduino circuitry, and with the help of Angelo BB-8 DIY video, you are good to go.
Did you find this DIY video interesting? Share your views in the comments below.
Get your own Basic Arduino Robotics Kit at fossBytes store.