Cameras have become a focal point whenever we go to buy a smartphone. We have seen two, three, and even four camera sensors working as the primary camera. Now, giving a new dimension to a smartphone's camera capabilities, LG has a new patent for us.
According to a report by LetsGoDigital, LG has filed for a new patent at the United States Patent and Trademark Office (USPTO), which hints at 16 camera lenses for a single smartphone.
The patent suggests that the future LG smartphone is likely to feature a hexadecimal-camera setup, stacked in the 4×4 matrix format, at the top left-hand corner of the rear part of the smartphone.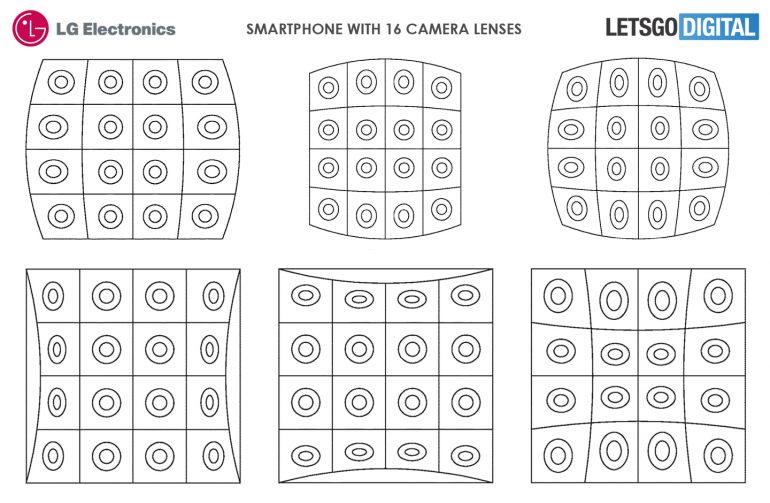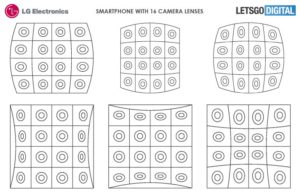 With the help of the 16 camera lenses, users will be able to click images from different perspectives, with the ability to choose from a particular lens to take a specific picture.
Additionally, users can use multiple lenses simultaneously and choose the one he or she likes.
While clicking images using multiple lenses, users can pick out parts from the resultant images he or she likes the most and further combine the selected ones to form one single picture.
Additionally, the patent reveals a flash and mirror for the rear cameras to allow users to take self-portraits using the primary snappers.
Furthermore, it is suggested that the smartphone could sport a secondary display or a touchpad at the back, and could fall in the foldable category.
To clear the air, patents are filed in abundance, however, only a few see the light of the day.  It would be a delight to see how the hexadecimal-camera setup works if at all it turns into a product.
For more information, stay tuned to Fossbytes!