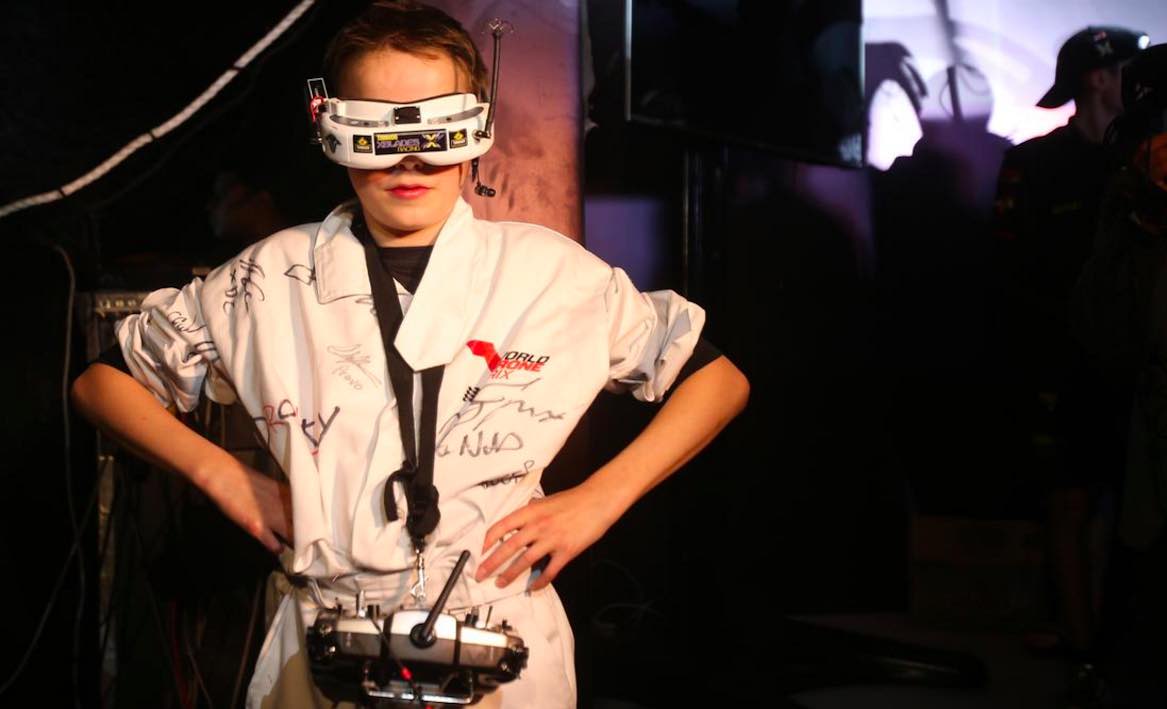 Short Bytes: Luke Bannister from the UK won $250,000 at the World Drone Prix event of 2016. Luke showed an exemplary performance by showing his dexterity over the illuminated race track specially made for the drones. This 7 km race was attended by the teams from countries like Russia, Netherlands etc.
A
15-year-old drone pilot Luke Bannister from the UK and his drone racing team won $250,000 in Dubai at the World Drone Prix (WDP) 2016 premiere event. Teams from Russia, Dubai and the Netherlands also participated in the event.
There were 10 illuminated gates and two alternate routes were defined for the race. This 12-lap race, a 7 km marathon lasted for around ten minutes and the average speed of the drones was 30 mph.
The most important part of the race which caught the attention of the visitors and pulled out a tougher job for the racers was eight-meter vertical tower where either most of the racers wasted time in trying to scale up the tower or crashing directly into it.
But, for Luke from the UK, it was really easy. Throughout the event, top finishers opted to stop twice in the pit for battery swaps. This pit stop strategy evolved quickly over the two-day event. Race rules required a minimum of one pit stop, though. The best pit crews got drones back in the air in around thirty seconds.
Also Read: This Is World's First Commercial Remote-Controlled Drone-Powered By Ubuntu
However, it was the local favorite team of Dubai Dronetek which was placed second and took home the biggest cash haul of the event. Dubai Dronetek won around a total of $275,000, including $125,000 for their second place racing finish, $100,000 for winning the audience-voted "Best Team" award, and another $50,000 for the best racing finish by a UAE team.
Dubai is famous for organizing races like Grand Prix, online gaming events and this one was E-sports. Though there was a lot of skepticism about the race but it concluded successfully. You can read the full coverage here.
Willing to fly your own drone? Get one here for yourself.