Elon Musk's ambitious Hyperloop concept hasn't taken off really well. The proposed means of transportation not only sounds cool but is also touted to save time. Now, Elon Musk's Hyperloop concept has a competitor from a 13-year old female scientist.
Caroline Crouchley from Garden City, New York state has designed an economically viable and eco-friendly Hyperloop concept. She has proposed building pneumatic tubes next to the already existing railway tracks. Her idea is to drive magnetic shuttles through pneumatic tubes connected via a magnetic arm to the running trains.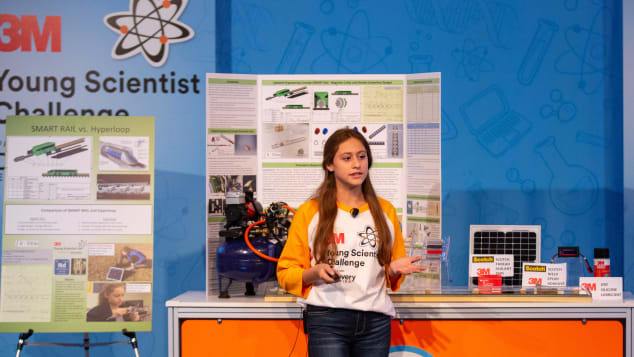 The proposed system would minimize the need to build an infrastructure for Hyperloop from scratch. She also says that her idea would eliminate the potential safety risks by propelling passengers in a vacuum.
Speaking to CNN Travel, Crouchley says, "I pinpointed transportation as something I wanted to work on because if we can make trains more efficient, then we can eliminate the amount of cars, trucks and buses on the road."
Crouchley took inspiration from her father and brother's commute who travel daily by rail into New York City. After coming up with the idea, she did extensive research on Hyperloop and Maglev.
Maglev is an acronym derived from magnetic levitation. It is a system of train transportation that deploys two sets of magnets. One set repels the track and pushes up the train whereas the other set uses the lack of friction to drive the train forward.
"My design can rely on 100% renewable energy, so it eliminates the need for a diesel engine or an electric motor, which makes the train lighter, so it can move faster," says Crouchley.
Her Hyperloop alternative idea has won her the second position in the annual 3M Young Scientist Challenge. The next step is to build a bigger model and evaluate its working mechanism on a large scale.