The battle between music streaming services is getting more intense as we speak. And the companies that are leading the pack include Spotify and Apple Music.
According to the latest stats published by Counterpoint, the US-based streaming service Spotify owned 33% of the subscription share (year-over-year) in Q1 2020.
In other words, 1 in every 3 people who pay to stream online music use Spotify as their daily driver. The second biggest piece of the pie was grabbed by Apple Music with a 21% subscription share in the first quarter.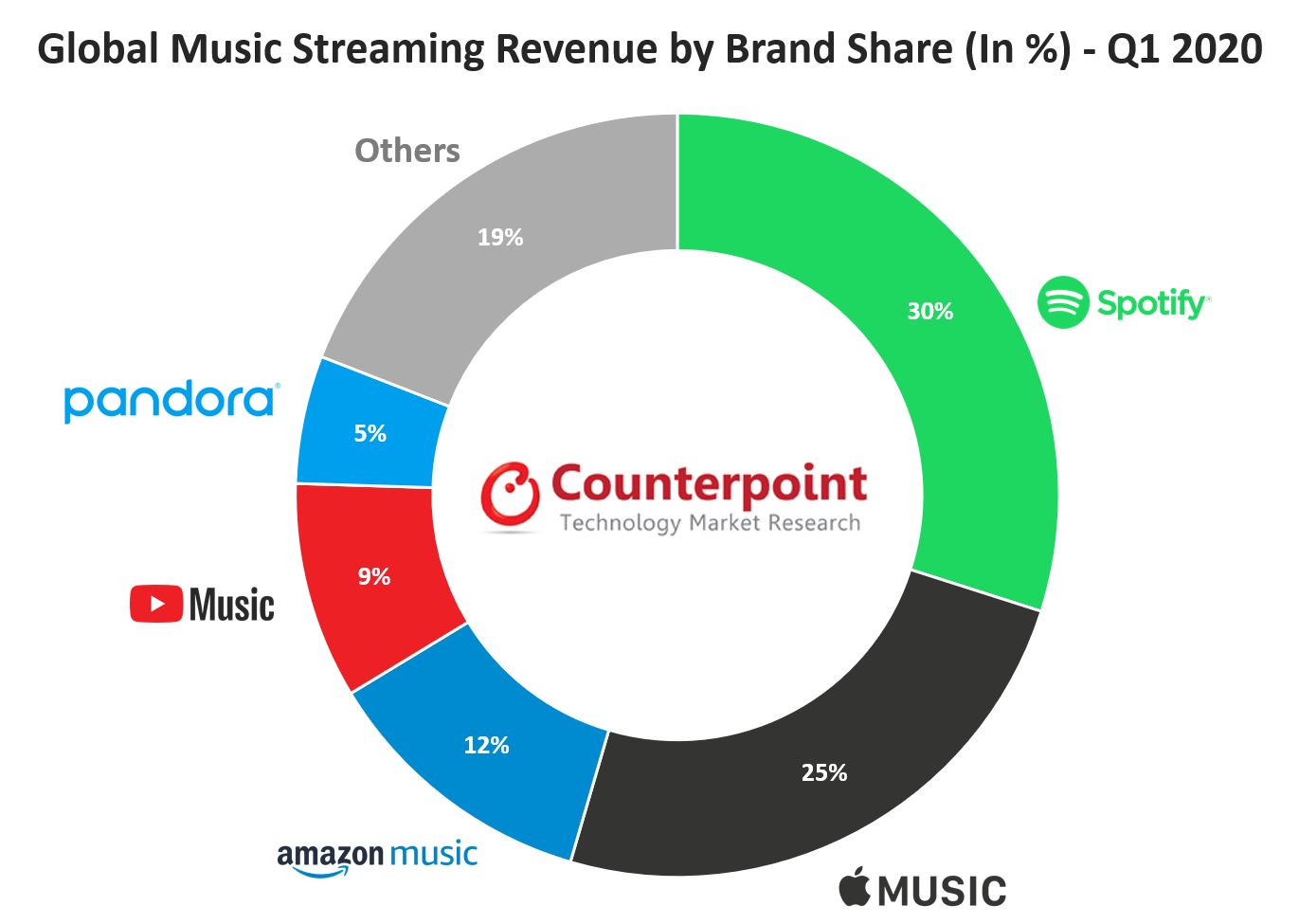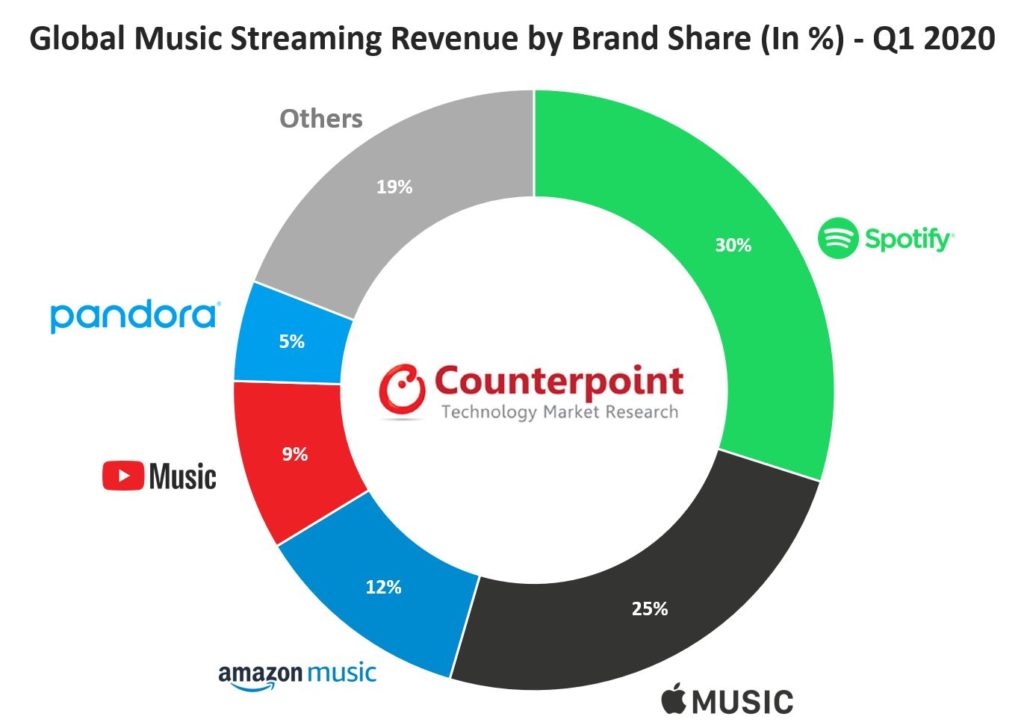 The numbers also reveal that there are over 394 million subscribers in total across all music streaming services, including YouTube Music, Amazon Music, Pandora, etc.
More subscribers means more cash inflow for music streaming services. Hence, Spotify also owned 30% of the total revenue share in Q1 with Apple Music tailgating at 25%.
However, an interesting takeaway here is that the subscriber to revenue share ratio is better in the case of Apple Music. Nonetheless, the market leader enjoys more publicity.
As per the report, the global paid subscriber count increased by 35% in Q1 2020. In comparison, the share of monthly active users (MAU) only grew by 20%. In other words, more freebie-seeking users are jumping the ship and becoming premium subscribers to have a better music streaming experience.
"This also indicates that it is relatively difficult to bring users into the system, but once they come in, it is relatively easy to make them upgrade," said Counterpoint analyst Abhilash Kumar.
A major contribution to the growth is due to the COVID-19 pandemic that forced people to stay in their homes most of the time.
Both Spotify and Apple have explored new markets in the last couple of years, for instance, India. Also, music streaming services, in general, have also provided truckloads of promotional plans and competitive plans to gain more subscribers.
via Neowin